Introduction – World Environmental Health Day is celebrated on September 26 every year to spread awareness regarding the health of the environment all around the world. This day highlights the importance of maintaining the health of people during the Covid-19 pandemic. Environmental health is the main significant criterion for the health of common people worldwide. Common people should receive sufficient education about the essential and significant role of environmental health. It is necessary to consider environmental for the well-being of common people globally during the Covid-19 pandemic.
History – The International Federation of Environmental Health (IFEH) has introduced World Environmental Day in the year 2011 with the aim of the well-being of common people all around the world. On this day, the IFEH is entirely dedicated to the spreading and development of information about the protection and improvement of environmental health for common people.
Theme – The theme of World Environmental Health Day in the year 2021 is ''Prioritizing Environmental Health for healthier communities in the global recovery'' that tell us about to give more importance to environmental health. The ''global recovery'' refers to the ongoing pandemic of the Covid-19. The theme of this day is based on the ''Manifesto for a healthy recovery from Covid-19'' that was introduced by the World Health Organization (WHO) on May 26, 2020 worldwide. In the year 2020, the theme of this day was linked with environmental health and also concentrated on the health and safety of children.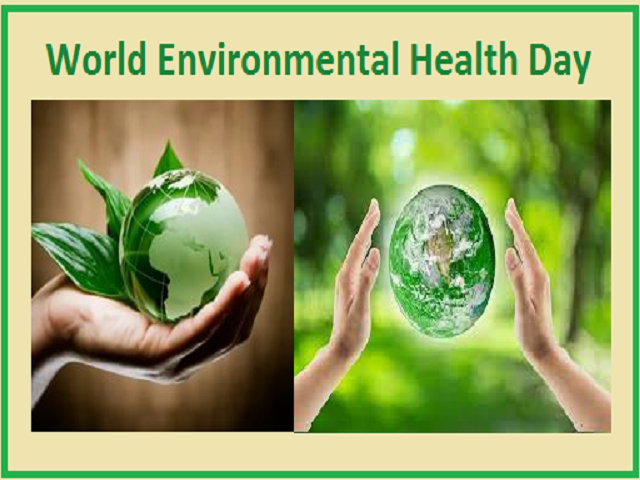 Significance – This day is marked to raise awareness about the benefits and importance of environmental health all over the world. On this day, there are several online events such as online competitions, webinars, and many more are organized. It is essential to know about the integral connection between health, environment, and economy. So, it becomes important for investing in green and healthy recovery.