Introduction – World Contraception Day is celebrated on September 26 annually globally to improve awareness of all contraceptive methods are available for people. This day also enables youths to make informed choices on their reproductive and sexual health. Contraception is a method or device that can be used to prevent pregnancy as a consequence of sexual intercourse between male and female partners.
There are several ways to prevent pregnancy due to sexual intercourse are given below –
Condoms are used in preventing sperm from getting to the eggs.
Birth control pills are used in keeping the ovaries of women from releasing eggs that could be fertilized.
Sterilization permanently prevents a man able to get a woman pregnant or woman from getting pregnant.
It is estimated that about 15.6 million abortions occurred in India in the year 2015 that is a major concern for the health of women. Contraception or birth control helps in safe sex and also prevents the incidence of sexually transmitted diseases. It also plays a significant role to control accidental pregnancies.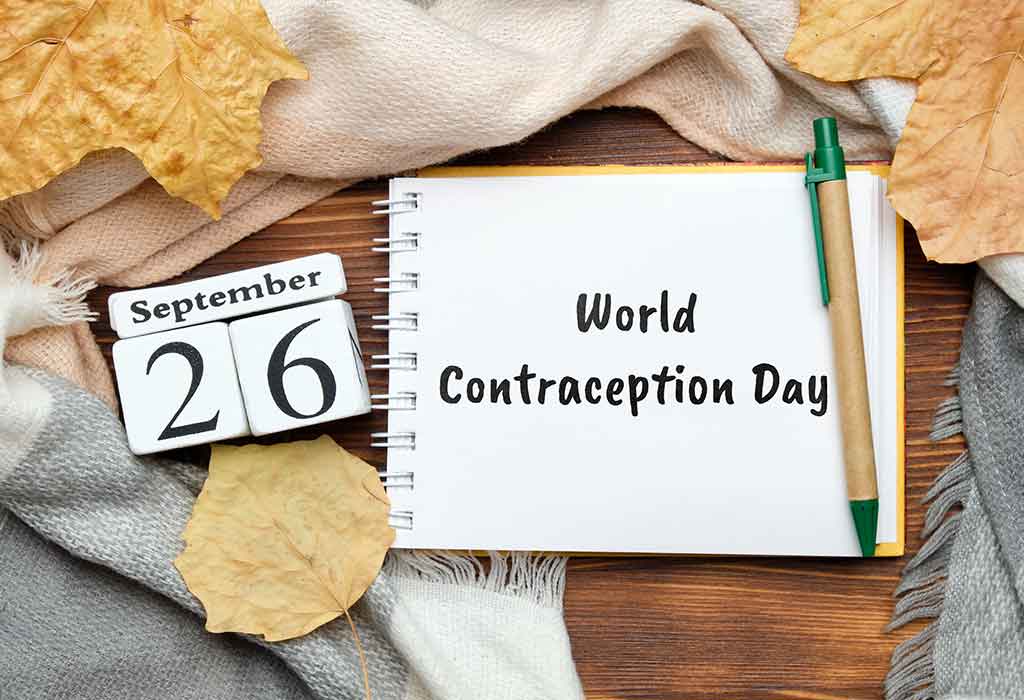 History – World Contraceptive Day was introduced in the year 2007 to spread awareness about the safe methods of contraception. This day aims to support the mission of granting the right to safe abortion. On this day, there are several programs, conferences, seminars, and campaigns that are the main events to raise awareness among youths for safe abortion methods. Safe sex and a normal approach to sexual matters are the major essences of the celebration of the day.
Significance – The current modern several contraceptive methods should be used by common people all over the world. Thousands of people who are lived in rural areas are not able to grasp the idea of contraceptive methods. The main purpose of special campaigns provides information about the availability of contraceptive methods that can prevent unwanted pregnancy and promote safe sex. The celebration of this day can spread awareness about the modern methods of contraceptive among common people. Reproductive and sexual health is a part of human growth that can be ensured with the help of the best contraceptive methods.
The celebration of this day can help in enhancing awareness about the increased use of modern contraceptive methods. It can help people worldwide in fighting against sexually transmitted diseases. It is important to note that sexually transmitted diseases may be prevented with the help of several contraceptive methods. So, individuals are suggested to follow modern contraceptive methods to prevent sexually transmitted diseases. This day also highlights the awareness about safe sex to prevent unwanted pregnancies.