Today, India is observing the 74th death anniversary of Mahatma Gandhi who was killed on January 30, 1948, at Birla House in New Delhi.
Our country pays tribute to Mahatma Gandhi on the 74th death anniversary of Martyrs' Day in the memory of those freedom fighters who sacrificed their lives for the independence of India. Several top political leaders including President Ram Nath Kovind, Prime Minister Narendra Modi paid tribute to Mahatma Gandhi at Rajghat in New Delhi.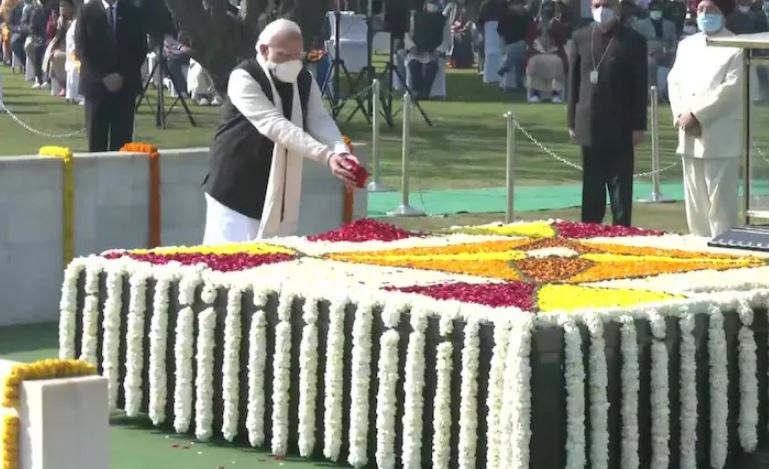 Mahatma Gandhi plays a very important role in the independence of India and is also known as Father of the Nation. He launched several movements against British Rule. Gandhi also protested against untouchability, expanding women's rights and religious unity in our country.
He was born on October 2, 1869, in Porbandar Gujarat and also popularly known as ''Bapu''. The name of the father of Gandhi is Karamchand Uttamchand Gandhi was a diwan (of Porbandar state. Putlibai was the mother of Mahatma Gandhi.  He was married to Kasturba in May 1883.