Introduction – World Kindness Day is celebrated every year on November 13 to encourage the importance of being kind to each other. The main aim of this day is to reinforce and has immense power of bridging the gap between these countries.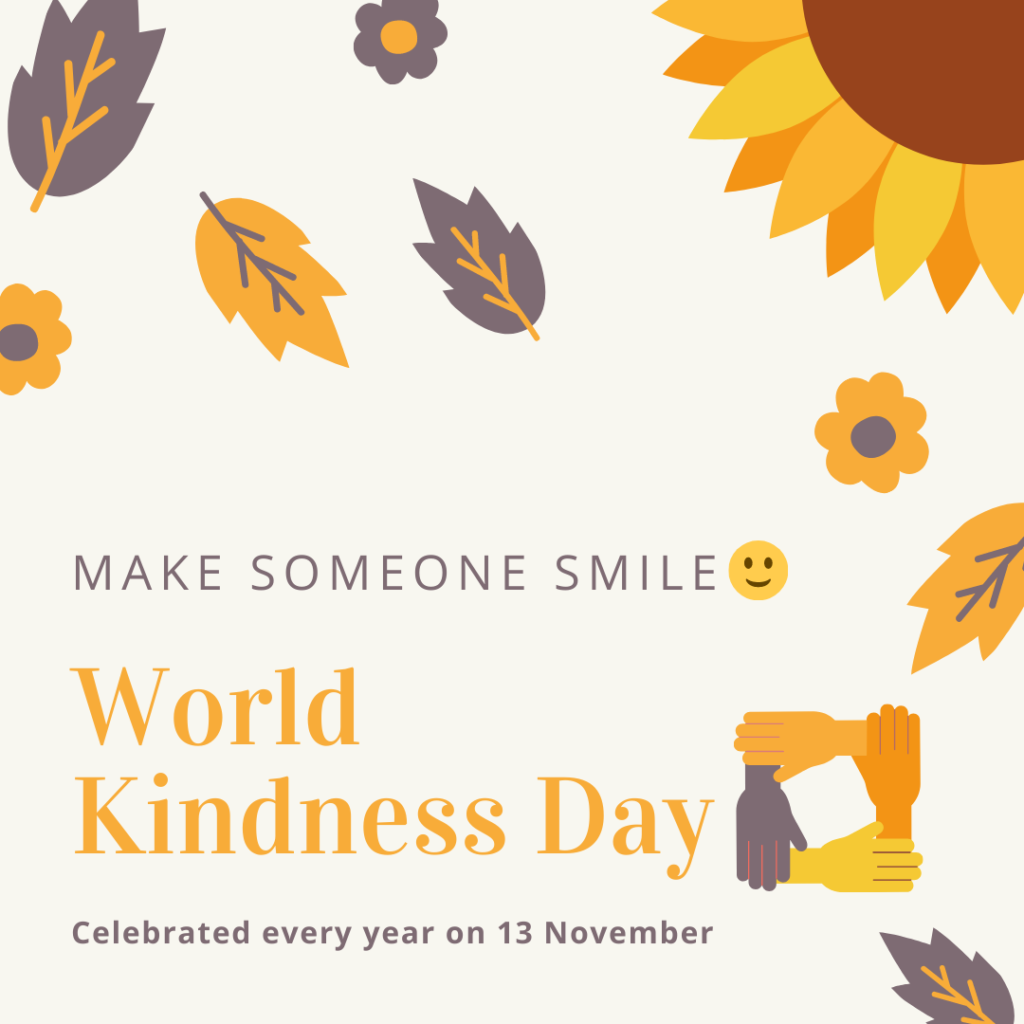 Kindness is a that type of behavior that is marked by acts of consideration, generosity, or concern for others with no prize or expectation. It is a good intention that warm compassion and love for someone. An act of kindness of any individual that can fulfill our hearts with joy.
History – As per Awareness Day website, firstly, World Kindness Day is celebrated by an organization namely The World Kindness Movement that is formed in the year 1997 at a Tokyo conference of like-minded kindness organizations all around the world. The Kindness Day in the United Kingdom is not for a profit organization. This global day in the United Kingdom was introduced on November 13, 2010. After several years, this international day has gained popularity by increasing the number of schools institutions, schools, and individuals taking part on this day.
Significance – The kindness movement started to increase in popularity all over the world with each passing year. The United Kingdom movement started in the year 2005 whereas Singapore too joined the initiative in the year 2009.
There are several ways to be kind to somebody are given below –
During the emergency condition, send an inspiring message to your best friend or family member.
To recommend your friend on LinkedIn.
Be a good listener to anybody.
Help your friends or family members in emergency conditions without any expectations.
Always available for help to anybody.
Good behavior
Respect and help elder people.