Introduction – World Lion Day is observed on August 10 every year to raise awareness about the reducing population and conservation of lions all over the world. Now the International Union for Conservation of Nature (IUCN) listed the lion as an endangered animal.  Due to the rapid decrease in the population of lions, a group of non-profits companies celebrates World Lion Day to create attention toward them all around the world.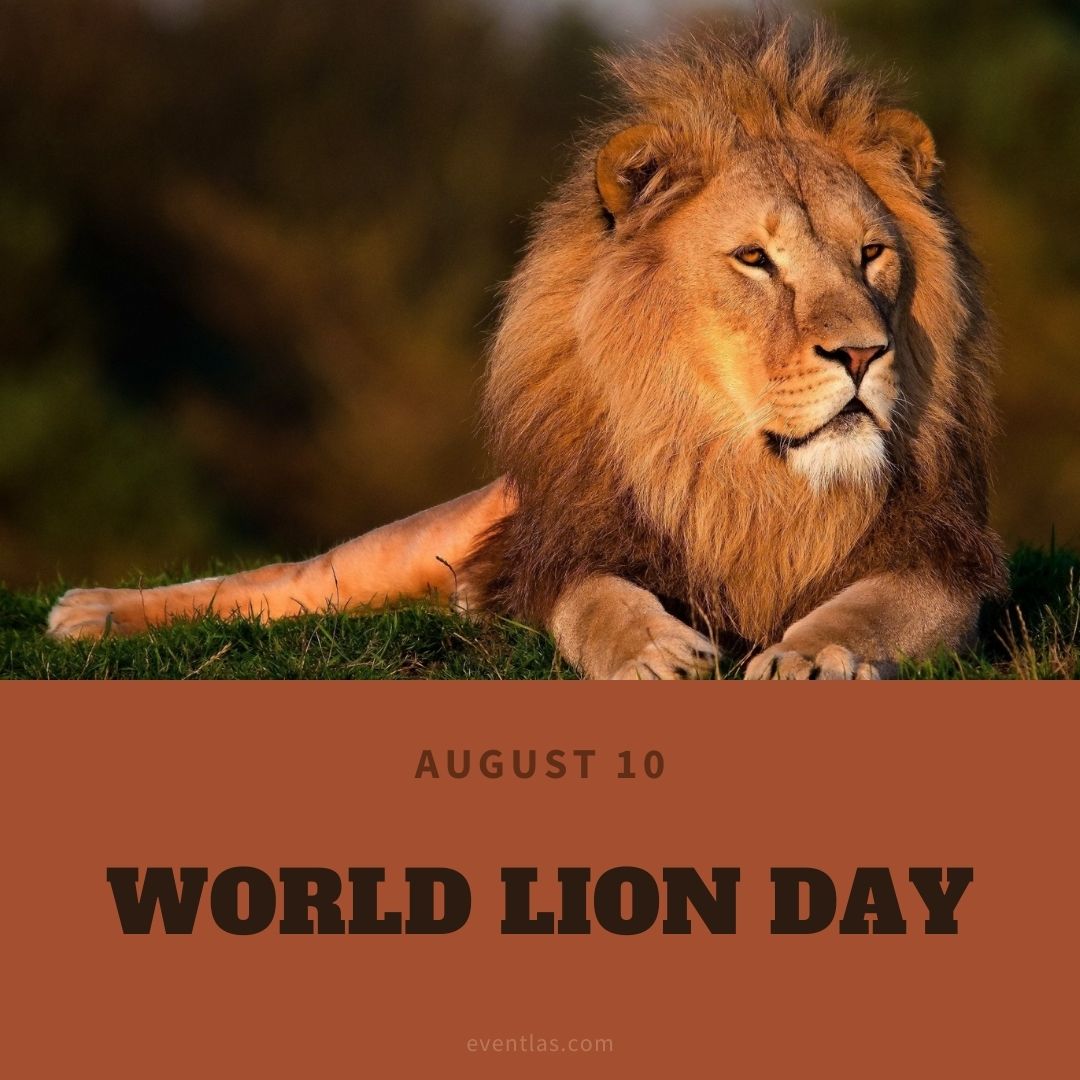 History – To save and enhance the number of lions and the first World Lion Day was started in the year 2013. This day helps to protect the endangered species especially lions all over the world. The main purpose of this day is to raise awareness by organizing several events for protecting lions.
Significance – Lion is very important that helps in controlling the population of eating grass animals and helps to maintain ecological balance. The conservation of lions helps in protecting the green forests areas and is beneficial for biodiversity management. Indian Government is already making efforts to save and increase the population of lions by several projects and schemes. If the population of lions is continuously decreasing, then it affects the ecosystems.
As per a report, India recorded a high increase in the number of lions. It means that the population of lions is increases by 29 percent from 523 in 2015 to 674 in 2020.