Introduction – World Hepatitis Day is celebrated on July 28 every year for raising or spreading awareness of viral hepatitis that is an inflammation of the liver and causes severe liver disease with hepatocellular cancer. In this type of disease, there are five main strains of hepatitis such as virus A, B, C, D, and E in which hepatitis B and C combined are one of the most common causes of death. Due to this disease, there are about 1.3 million deaths every year. As per World Health Organization (WHO), one individual dies due to hepatitis-related diseases in every 30 seconds.
Hepatitis is an inflammation of the liver, which may cause severe health problems and lead to death. On this day, it's a great opportunity for raising awareness about the severe disease hepatitis to common people and spread information about treatment all over the world.
Causes of Hepatitis – Generally hepatitis B, C, and D occur after contact with infected blood and body fluids. Most cases of hepatitis A and E are caused by the consumption of contaminated water and food. As per research by World Health Organization (WHO), there is an estimated of 4.5 million premature deaths that can be prevented in developing countries by 2030 with the help of medicines, education campaigns, vaccination, and diagnostic tests. The main aim of WHO is to lower new hepatitis infection by 90 percent and deaths by 65 percent from 2016 to 2030.
History – This day is observed on July 28 every year due to it is the birthday of Dr. Baruch Blumberg. Dr. Baruch Blumberg was a Nobel-Prize-winning scientist that discovered the severe or viral Hepatitis B virus (HBV). He has also developed a vaccine and a diagnostic test for this virus. Thus, World Hepatitis Day is observed on July 28 every year for this birthday to honor the work of Dr. Baruch Blumberg.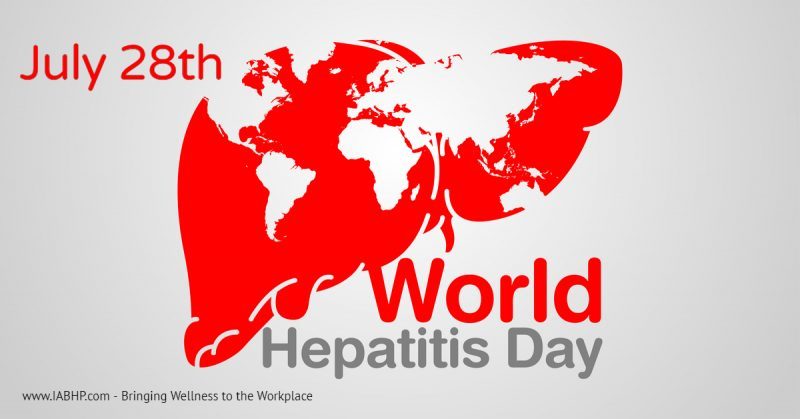 Significance – There are about 1.1 million deaths every year due to the viral hepatitis B and C strains. About 3 million new infections of viral hepatitis are also found every year. On this day, it helps to bring communities, national leaders, stakeholders, and policymakers to a common platform to discuss how to eliminate this infection.
Theme – The theme of World Hepatitis Day 2021 is ''Hepatitis can't wait". The WHO has arranged a movement with the purpose to raise awareness about viral hepatitis disease. During the Covid-19 crisis, they can't wait to act against viral hepatitis due to the severity of its infection. The WHO informed all the countries that eliminate viral hepatitis as a public health threat by 2030.