Introduction – Now humans have made more progress in the last several years and are fully dependent on technology. Due to increasing the use of technologies, people use this technological progress to effects nature. Today, people are harming nature for their greed without knowing the consequences of using technologies.
The purpose of this day is to spread awareness for people that how they harm nature in several ways such as burning fossil fuels, deforestation, soil erosion, pollution, increase population rapidly, and cutting a large number of green trees that impact your life. This day aims for encouraging common people to conserve natural resources such as air, minerals, animals, birds, water, green trees or forests, wildlife, soil, and many more.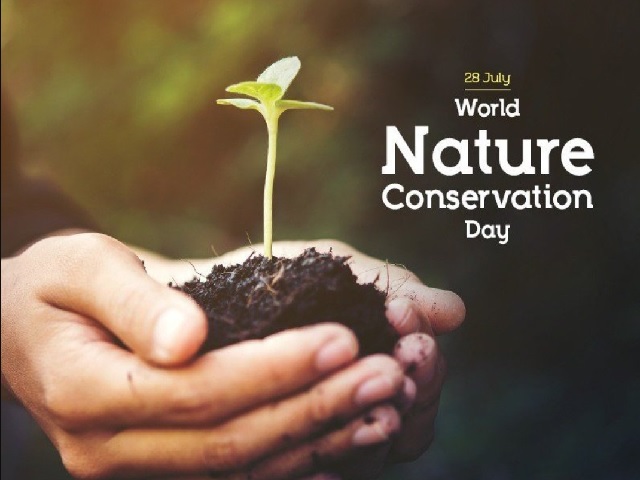 History – The origin and history of World Nature Conservation Day are not known but the main purpose of this day is to conserve water, trees, river, soil, and many other natural resources. Due to the exploitation nature by humans, they face several problems such as several diseases, global warming, raise the temperature, natural disasters, pollution increases, and many more.
Significance – The conservation of natural resources plays an important role in protecting our mother Earth. To maintain the natural beauty of the earth by preserving several components of natural resources such as soil, air, water, forests, and many more.
Theme – The theme of World Nature Conservation Day 2021 is ''Forests and Livelihoods: Sustaining People and Planet'' that indicates that green trees or pure air are very essential for the life of people on the planet.