Introduction – The United Nations Public Service Day will be celebrated on June 23 annually all over the world. This day is observed as a mark of gratitude and respect to people in public service worldwide. It also highlights the role and contribution of public services in the development process all around the world.
The United Nations Public Service Day also marks the anniversary of the date when the International Labor Organization accepted the Convention on Labor Relations (Public Service).
Significance – This day is celebrated for acknowledging the creative contributions and achievements of public service institutions. The purpose of this day is to reward public services thus they continue to hard work efficiently and sensibly all over the world. The United Nations also organize the ceremony of Public Service Awards to reward contributions of public service institutions all around the world.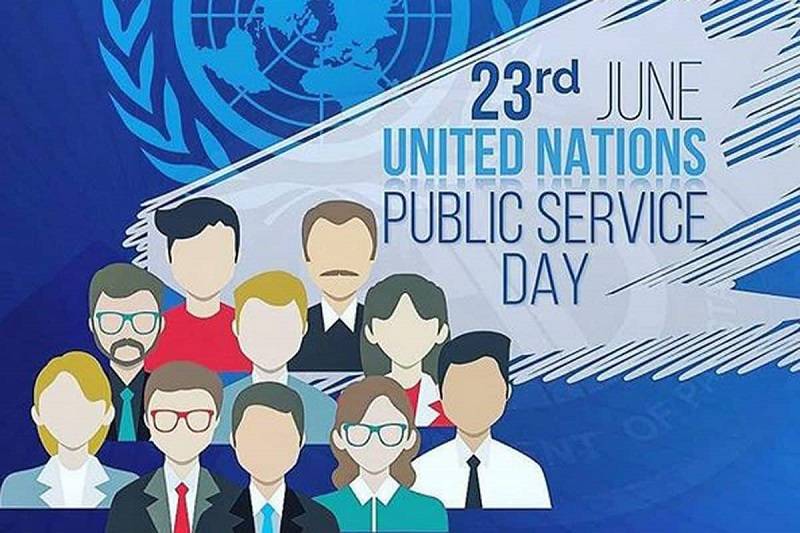 In the year 2021, this day is dedicated to all the men and women that risk their lives and health due to the Covid-19 pandemic. This day is also devoted to all the brave workers includes delivery sectors, healthcare sectors, transport, law enforcement, social welfare, education, and the public servants that are still working for the essential public services in the situation of the pandemic. The United Nations leading the virtual event in 2021, for bringing the world leaders and public servants together to discuss the importance of public service all around the world.
History – This day was designated by the resolution of the United Nations General Assembly on December 20, 2002, for celebrating the virtue and value of public service to the community. The Social Council and the United Nations Economic established the United Nations Public Service Awards to be given on this day to contribute for enhancing the role. visibility, and prestige of public service. In the year 2003, the United Nations Public Service Awards was started, later that was reviewed in the year 2006 for aligning with the 2030 Agenda for sustainable development.
Theme – The theme of United Nations Public Service Day 2021 is ''Innovating the Future Public Service: New Government Models for a New Era to Reach the SDGs".