Due to not good performance in batting in both innings, India loses this final match against New Zealand by 8 wickets. Bad weather also disturbed this final match and waste two days. But one day reserve for the final match due to rain.
New Zealand won the toss and chose to bowl first so India first batted and did not make a good scored of 217/10 due to great bowled by Kyle Jamerson 5/31 (22), and Neil Wagner 2/40 (15) from the New Zealand side. Only Ajinkya Rahane 49 (117), and Virat Kohli 44 (132) good batted from the Indian side.
During the first inning, New Zealand scored 249/10 due to good bowled by Mohammad Shami 4/76 (26), and Ishant Sharma 3/48 (25). Both Devon Conway 54 (153) and Kane Williamson 49 (177) are well batted from the New Zealand side. New Zealand took marginal lead runs of only 32 runs against India.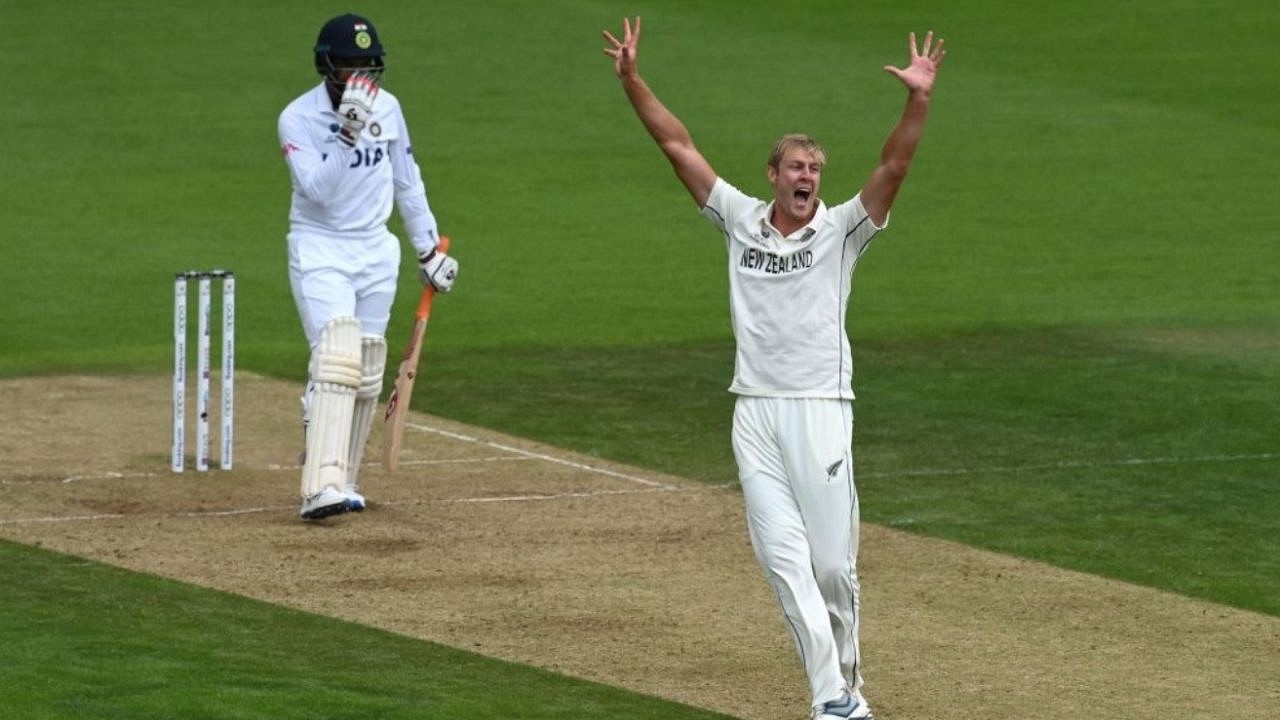 In the second inning, India scored only 170/10 due to great bowled by Tim Southee 4/48 (19), and Trent Boult 3/39 (15). Rishabh Pant 41 (88) and Rohit Sharma 30 (81) good batted in the second inning from the Indian side. India set the target of 139 runs against New Zealand for the fourth inning.
New Zealand loses two wickets and won this match easily by 8 wickets against India due to great batted by Kane Williamson 52(89) not out, and Ross Taylor 47 (100) not out.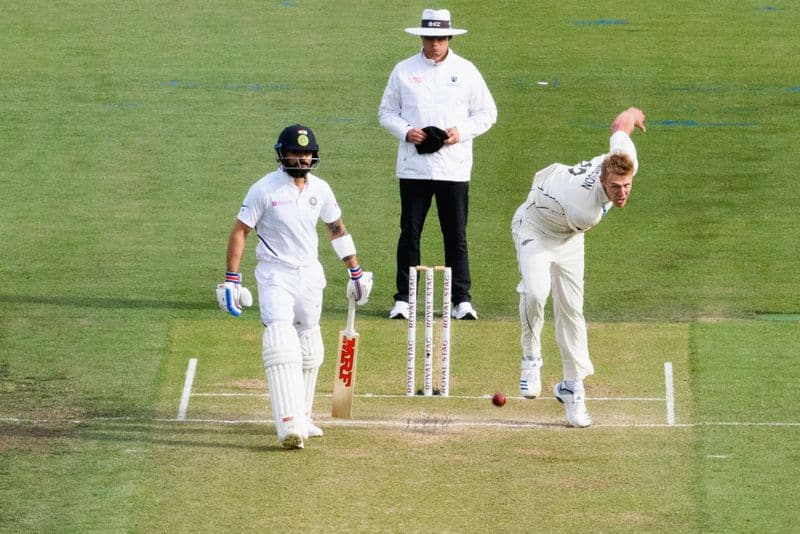 Due to great performance in bowling and batting in first inning, Kyle Jamerson 5/31 and 21 runs, 2/30, was declared as a Player of the match in this final match of World Test Championship 2021. New Zealand won the first or inaugural World Test Championship Trophy or Title 2021