Introduction – International Day Against Drug Abuse and Illicit Trafficking will be observed on June 26 every year since 1989. The purpose of this day is to create awareness about issues, which are linked with drugs and illicit trafficking and make the whole world free of drug abuse. Several individuals, communities, and organizations come together every year on this day against drug abuse and illicit trafficking to inform common people about the problems that are faced by society due to illegal drugs all around the world.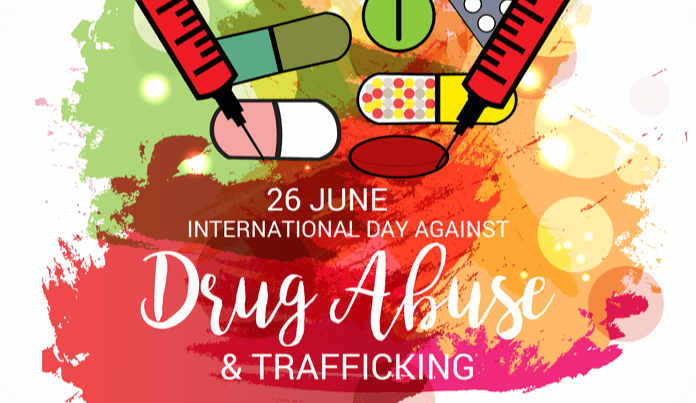 According to the latest report introduced by the United Nations on drugs and crime suggests that about 275 million common people used drugs all over the world in the previous year during the pandemic of Covid-19.
History – The United Nations General Assembly passed this resolution (42/122) on December 7, 1987, and decided that June 26 is celebrated as an International Day against Drug Abuse and Illicit Trafficking. This day aims to observe this day as an expression of its resolution that makes society free of drug abuse all around the world.
Theme – The theme of this day is "Share Facts On Drugs. Save Lives''. It encourages combating misinformation and sharing facts about drugs-related and solutions to treat or fight against the problem worldwide. This day aims to achieve a vision of health that is based on science and highlights the main statistics world drug report annually.
Significance – Every year the United Nations releases a report on Drugs and Crime (UNODC) and it provides data or facts about the intensity of drug problems all over the world. It also provides practical solutions for tackling these problems.