Introduction – Refugees are those people that have been displaced from their homes and countries of origin due to conflicts, disasters, war, terrorism, and persecution. Due to war, pandemics, and many more, they cross international borders and search for their shelter in a neighboring country. Rapid increases in refugees are one of the main problems all around the world. This event seeks to honor such people, highlights their difficulty to the world, and promote to improve their lives. This day is also important in highlighting the basic needs and rights of refugees all over the world.
On this day, several events are organized all around the world by host communities, companies, government officials, school children, celebrities, and the general public in support of refugees. According to the latest report by the United Nations Refugee Agency (UNHCR), about 82.4 million people all around the world were forcibly displaced by the end of 2020 due to violence, persecution, war, human rights violations, and many more.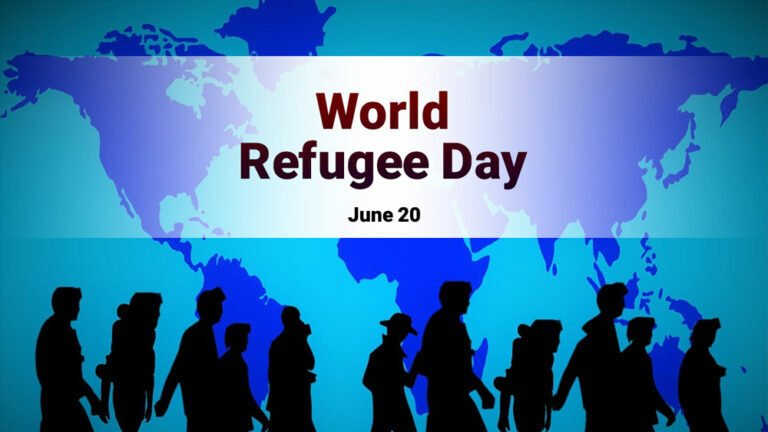 History – The United Nations General Assembly has adopted the resolution on December 4, 2000, and decided that World Refugee Day was observed on June 20 every year. World Refugee Day was first celebrated on June 20, 2001. This event marked the 50th anniversary of the Refugee Convention in the year 1951 that deals with the protection of refugees all over the world.
Significance – This day observed globally to draw attention to the difficulty of refugees and promote people or governments worldwide to help refugees in their country by providing health facilities, shelter, food, and jobs to settle their life.
Theme – The theme of World Refugee Day 2021 is ''Together we heal, learn and shine''. This theme highlights the basic necessity of refugees such as nutrition, healthcare, and education. It also advised governments and people to help refugees by providing health care, food, and education to settle their life. We can also support refugees by some creative events including organizing art contests and sports. The United Nations Refugee Agency (UNHCR) is also helping displaced people settle through physical and mental activities.