India won this match by 36 runs against England in the 5th T 20 match due to great performance in batting and bowling. India also won the series (3–2) in the T20 match series.
Earlier England won the toss and chose to bowl first so India first batted and made huge scored 224/2 due to great batted by Rohit Sharma 64 (34), Virat Kohli 80 (52) not out, Hardik Pandya 39 (17) not out, and Surya Kumar Yadav 32 (17).
The starting of England is not good and lose early wicket of Jason Roy 0 (2) by Bhubaneswar Kumar. The partnership between Jose Butler 52 (34) and David Malan 68 (46) is a very good partnership for the England team. But after that, lose several early wickets are responsible for England's defeat. England loses this match by 36 runs with India and also loses the series (2–3).
Bhubaneswar Kumar 2/15 (4), and Shardul Thakur 3/45 (4) bowled well in this match from the Indian side.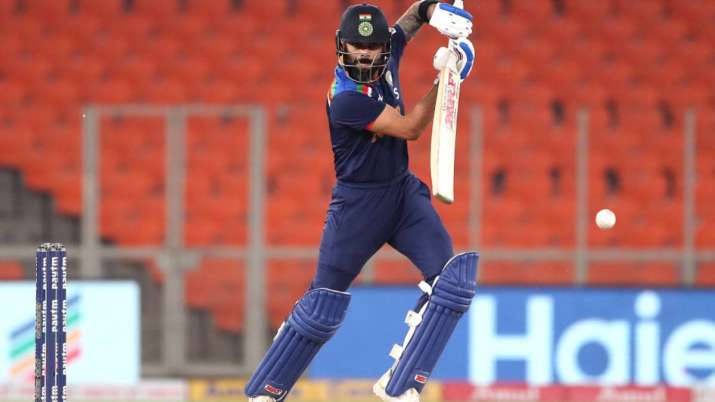 Due to his great performance in batting in whole series, Virat Kohli was declared as the player of the series
. Bhubaneswar Kumar 2/15 (4) was declared as the player of the match due to great bowled in this match.