India Legends won the Final Match T 20 of Road Safety World Series with Sri Lanka by 14 runs at the Shaheed Veer Narayan Singh International Stadium Raipur and become the champion of this tournament under the captaincy of Great Batsman Sachin Tendulkar.
Earlier India first batted and scored 181/4 in 20 overs due to great batted by Yusuf Pathan 62 (36) not out with 5 sixes and 4 fours, Yuvraj Singh 60 (41) with 4 sixes and 4 fours, and Sachin Tendulkar 30 (23) with 5 fours. The great innings of Yusuf Pathan and Yuvraj Singh were the turning point of this final match against Sri Lanka.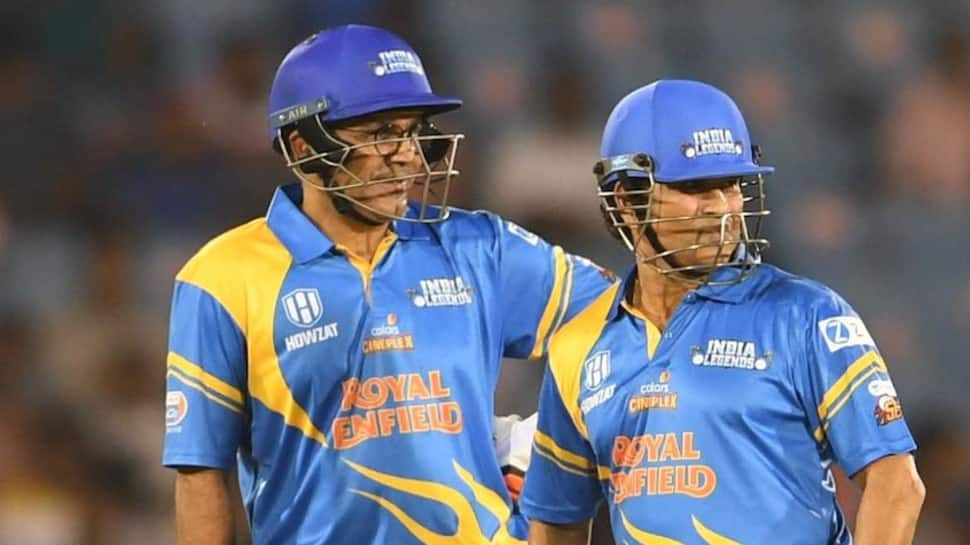 But Sri Lanka scored 167/7 in 20 overs and lose this match by 14 runs with India Legends. Sanath Jayasuriya 43 (35) with 5 fours and 1 six, Chinthaka Jayasinghe 40 (30) with 2 sixes and 1 four, and Kaushalya Weeraratne 38 (15) with 3 sixes and 3 fours were good batted in this match. Yusuf Pathan also great bowled and took 2 wickets in 26 runs, and Irfan Pathan also took 2 wickets in 29 runs.
Yusuf Pathan was the star of this match with unbeaten 62 runs in 36 balls, smashed 5 sixes and 4 boundaries. He also picked up two important wickets of Tillakaratne Dilshan and Sanath Jayasuriya. Yuvraj Singh also scored 60 (41) and smashed 4 boundaries and 4 sixes in this match.
Due to his great performance in batting and bowling, Yusuf Pathan was declared as the Player of the Match.
Tillakaratne Dilshan was declared as the Player of the Series with 271 runs in 8 matches in this tournament.