Due to the Nanda Devi glacier burst at Joshimath in Uttrakhand, Chamoli district, it causes massive flood as per officials.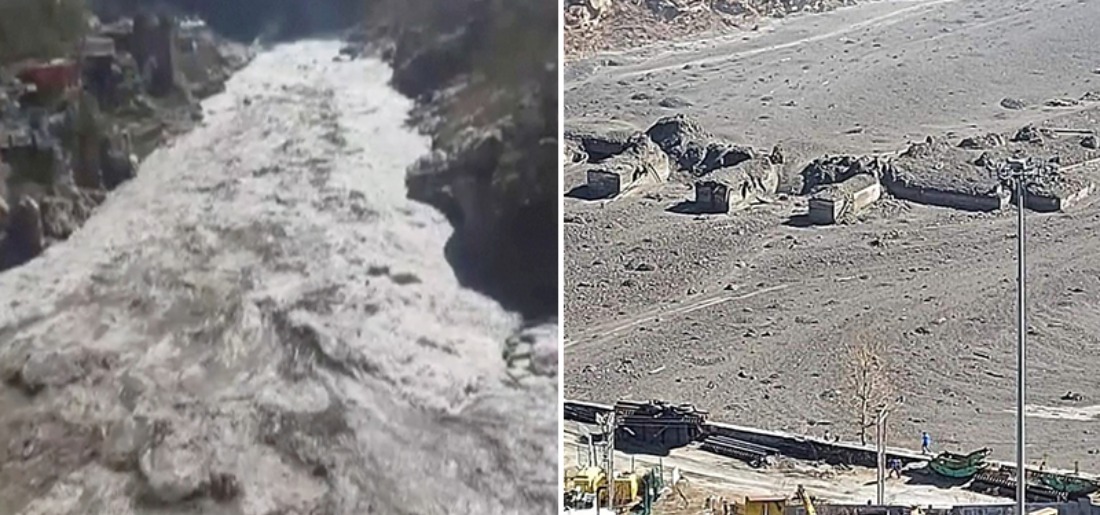 As per a report, there is about 206 laborers that were worked at a power project in Tapovan-Reni are missing and 32 bodies are recovered due to massive floods. Due to a glacier burst, the power project was completely washed off. Let us discuss what is a glacier
Glacier – It is a large, and persistent buildup of crystalline rock, ice, snow, liquid water, and sediment which originates on land and moves downslope under the influence of its own gravity and weight. Glaciers can exist in those areas where mean annual temperatures are close to the freezing point during the winter season.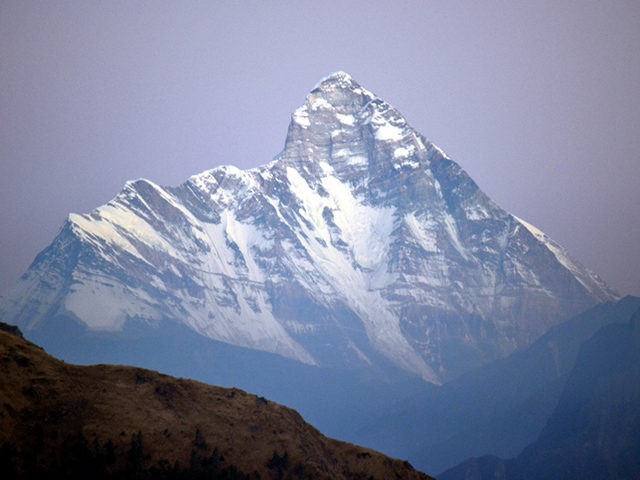 Nanda Devi Glacier – Nanda Devi mountain is one of the second-highest mountains in India after Kangchenjunga. Kangchenjunga is the highest mountain which is placed entirely within the country that lies between the border of India and Nepal. Nanda Devi glacier is situated on the northern side of the Nanda Devi that flows into the ''Uttar Rishi Glacier''. Dakkhini Nanda Devi Glacier flows into the Dakkhini Rishi Glacier and all these glaciers drain west into the Rishiganga.
How this glacier burst – When a Nanda Devi glacier burst on February 7, 2021, near Joshimath, Chamoli district in the state of Uttarakhand, sending floodwater surging downstream toward power plants and villages in Uttarakhand. This huge floodwater flows into the Alaknanda and Dhauliganga rivers that damage the two hydel power projects. Rescue operations started in Chamoli district to save the life of people who are worked in a tunnel. There is about 206 persons are missing and 32 bodies are recovered due to the glacier burst.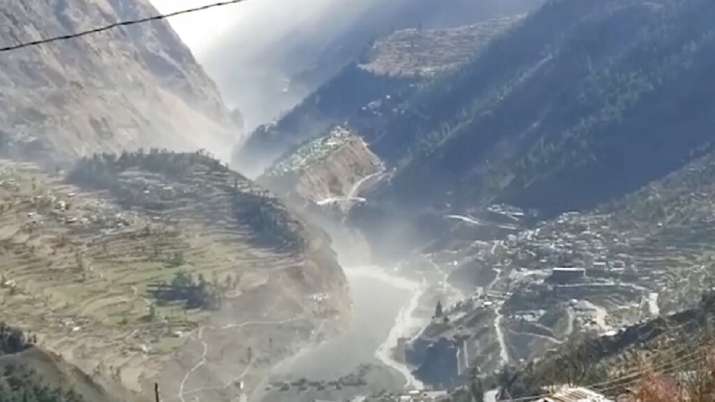 It may be seismic activity and increase water pressure is responsible for glacier burst. However, another reason is a change in climate as per the report. As per the report, high temperature and less snowfall can accelerate melting that causes water to rise possibly dangerous levels may be responsible for glacier burst.
According to Sarah, an associate scientist at Woods Hole oceanographic Institute, most of the mountain glaciers all over the world were much larger in the past and have been shrinking and melting intensely due to global warming and climate change