Republic Day is a National Festival of India. It was celebrated on January 26. The Indian Constituent Assembly adopted the Constitution on November 26, 1949, and came into effect on January 26, 1950 with a democratic government system and becoming an independent Republic. Thus we have been celebrating on this day every year.
On this day, formal parades take place at the Raj path, New Delhi which are performed by several states as a tribute to India its unity in diversity and rich cultural heritage. Republic Day is also celebrated in all the states of our country. Our country also invited chief guest of other country on this day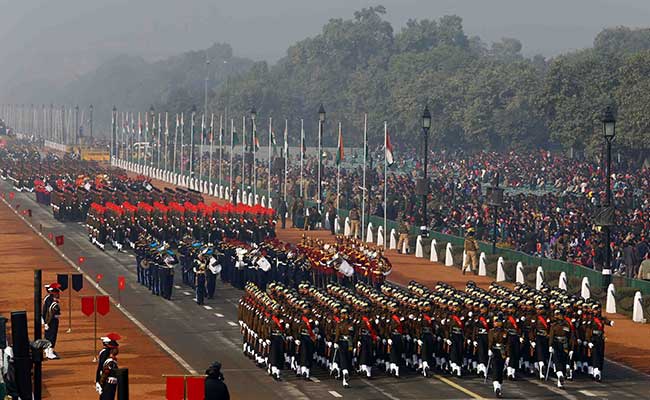 On this day, first of all the President of India arrives in state-couch to India Gate. After that he climbs up on a platform to take salute of the march past. All the three division of Indian Army participate in it. There were also several school in Delhi participate in the parade. Several states are also taking part in the parade and show the culture by dancing in various dresses.
The Republic Day is a symbol of pride, reverence, self confident and encourage for become a Patriot person. On this day, every Indian pays tribute to all the freedom fighters who sacrificed their lives in order to gain the freedom for India. I am also feeling proud to be Indian citizen
Wish u a very very Happy Republic Day to all my friends, blogger, readers and all Indians in all over the world
JAY HIND