Burger – At present burger is very popular fast food in the world including India. It is easily available in restaurants and also delivery on home. Burger is a sandwich which is served with tomato, onion, cheese, bacon, lettuce, ketchup, mustard and special sauce. There were rapidly increasing in restaurant that provides burger for delivery in home.  Most of the people take burger in breakfast or in evening. It is very delicious, tasty and cheaper than pizza so it becomes famous in all age of individuals especially in youngsters and kids. Obesity is rapidly increases in youngsters due to burger.
Now a days, youngsters and kids are additive of fast foods including burger which is harmful for our health. Its delicious taste is the reason of popularity of burger but it has harmful effects of increasing weight, blood pressure which has adverse effects on heart health.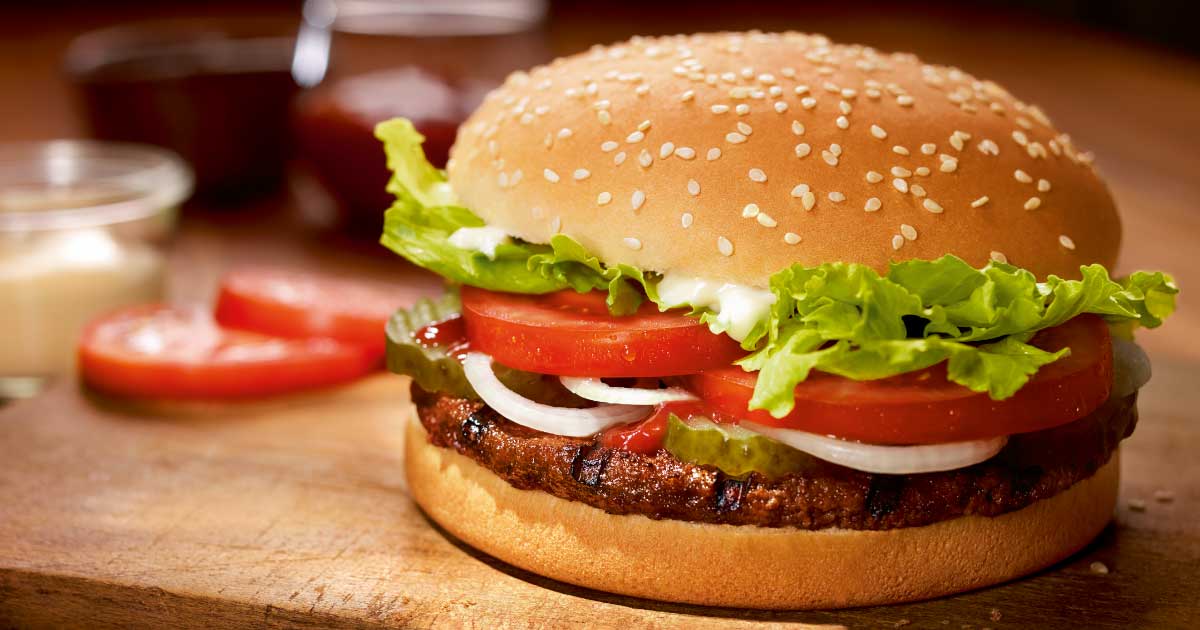 Harmful effects of burger – There are several harmful effects of burger which is discussed below
Increasing weight – Burger contains very high calories which help in gaining the weight. Several diseases are caused due to increase in weight which is not good for heart health.
Rise in cholesterol level – It is a fast food which increases the cholesterol level in our body due to high level of fat are present in the burger. The increase level in cholesterol is very harmful for our health especially for heart.
Increase blood pressure – There is high source of sodium are present in burger increases the blood pressure which increases the risk of heart attacks, stroke and kidney diseases.
Diabetes – Burger helps in gaining the weight which increases the risk of diabetes due to high calorie so it is also effect on heart.
Not good for heart – High level of sugar, fat and sodium are present in burger which has adverse effect of heart and resulting an heart attack and stroke due to increase in blood pressure, cholesterol level and diabetes.
In above discussions we can say that the burger is not good for our health especially in teenagers. The burgers are popular in youngsters and kids which rapidly increases obesity as a disease in our country. So the parents should observe their children and tell about the harmful effects of burger.