Introduction – International Tea Day has been celebrated on December 15, since 2005 in several tea-producing countries including India, Kenya, Sri Lanka, Vietnam, Uganda, Bangladesh, Malawi, Nepal, Tanzania, Malaysia, and Indonesia. Tea is the second most beverage all over the world after water. This hot drink has a great demand across the world. Now China is the larger exporter of tea. As per research by the Tea Board of India in 2007, there is about 80 percent of the total tea produced, which is consumed by the local population in India.
History – Firstly, International Tea Day was observed in New Delhi, India, and later celebrations in several other tea-producing countries on December 15, 2005. After that, the Indian government proposed to the United Nations Food and Agriculture Organization in the year 2015 to expand this global day all around the world. After that, the United Nations General Assembly announced that the International Tea Day is celebrated annually on May 21 due to the production of tea starts in May in most of the tea-producing countries.
Significance – This international day encourages the collective actions for implementing activities of the sustainable production and consumption of tea worldwide. The main purpose of this day is to draw the attention worldwide of governments and people for the impact of the international tea trade on growers and workers.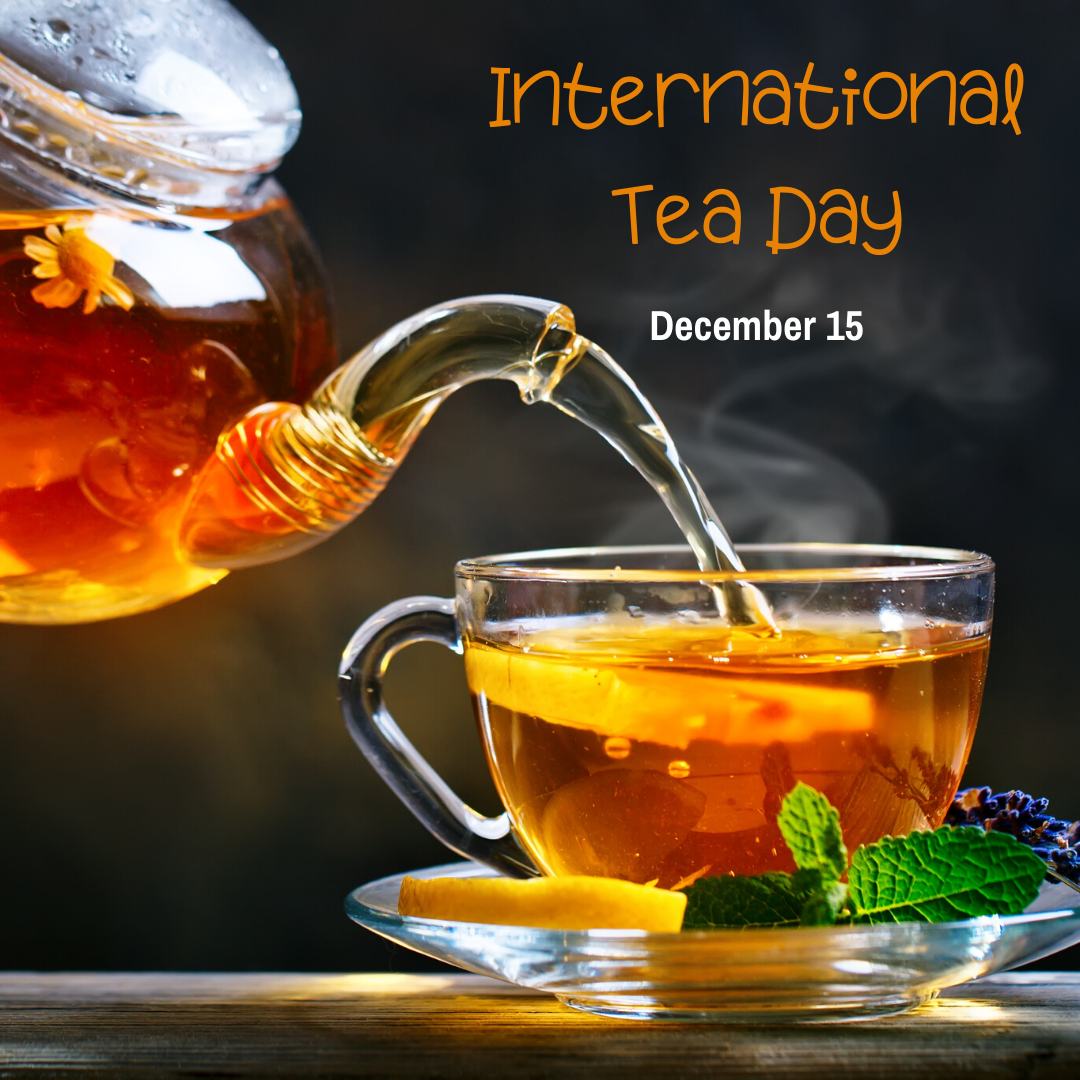 Tea is a very popular soft drink all over the world including India. All types of teas are made up of the plant Camellia sinensis. Most of the people starts day with morning tea that helps in waking up in early morning. There are popularly two types of tea: Green Tea, and Black tea. The consumption of tea has several health benefits because it contains antioxidants and helps in reducing weight. Tea has also cultural importance in several countries or societies.
Green tea is also popular tea worldwide including in India due to its good health benefits. This type of tea is originated in China and is prepared from the leaves of Camellia sinensis. The production of green tea has spread to many countries in Asia including India. There are several varieties of green tea but they differ that is based on the growing conditions, the procedure of production, and the time of harvest.
There are several other varieties of tea are given below –
Ginger tea
Tulsi tea
Masala tea
Lemon tea
Cardamom tea
Kashmiri Kahwa
On this day, You can celebrated the International Tea Day by trying to take different types of tea and spread awareness about the health benefits of tea.