Introduction – World Tsunami Day is celebrated every year on November 5 worldwide to spread awareness about tsunami among people including millions of populations who are presently living in low-lying islands and coastal areas. The term ''Tsunami'' is a Japanese word, which means ''harbor wave''. A deadly natural disaster, a tsunami is a series of huge waves that are caused by an earthquake below the ocean.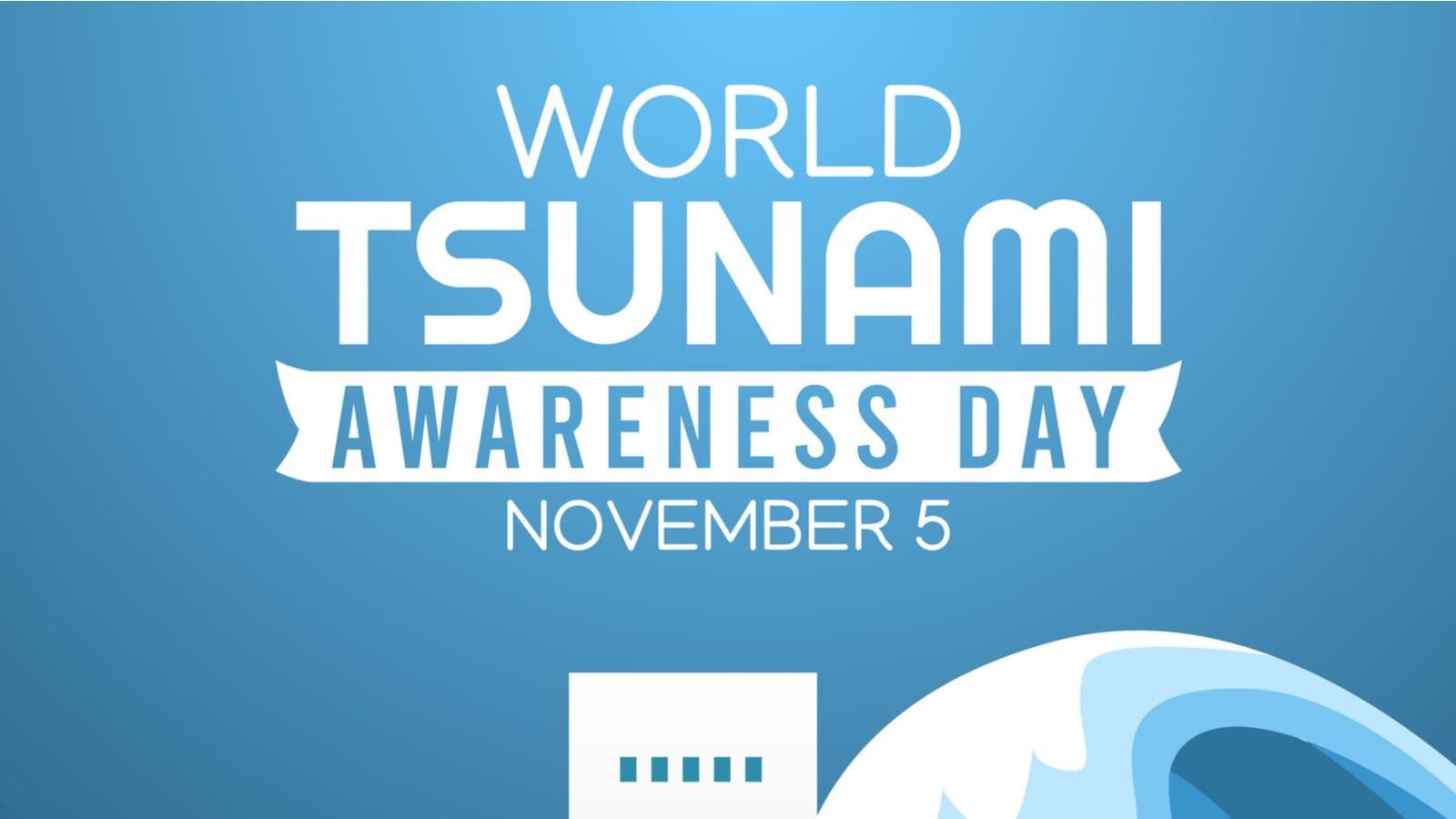 As per a report on the official website of the United Nations, the deadly disaster of Tsunami in the Indian Ocean in December 2004 surpassed any other natural hazard that occurred in the past 100 years. Thailand was severely affected by Tsunami and there is an estimate suggests that 2.27.000 dead alone in Indonesia, India, and Sri Lanka. To spread awareness about the Tsunami, United Nations General Assembly (UNGA) in December 2015 was announced that World Tsunami Day is observed annually on November 5.
History – United Nations General Assembly declared that World Tsunami Day is observed annually on November 5 in December 2015 after the deadliest Tsunami in the Indian Ocean in the year 2004. This day aims is to spread awareness about Tsunami among more than 700 million people that live in small islands and low-lying coastal areas.
Theme – In the last year, the theme of World Tsunami Day was ''Sendai Seven Campaign'' which raised the development of strategies to save more lives and lower the risk of millions of properties during the tsunami. The main aim of the United Nations is to enhance the use of early resilient infrastructure and educate people to protect or save the assets against the risk of tsunami in the future. The theme of this global day in the year 2021 is ''Enhancing international cooperation for developing countries to raise tsunami awareness''.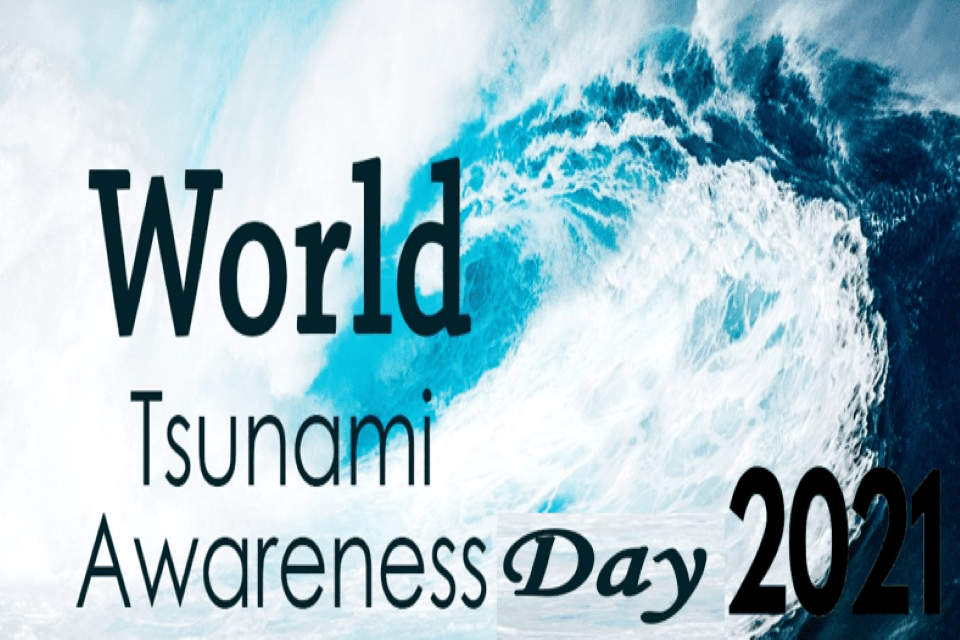 Significance – As per the United Nations report, there is about 50 percent of the population worldwide that living in coastal areas are at high risk of tsunami, storms, and flooding. The main purpose of this day is to educate every person about the risks of Tsunami and make a plan to decrease the impacts of lives or assets during any natural disaster.
There is more than 2.60,000 people are dead in the 58 tsunamis in the last 100 years. The tsunami in the Indian ocean was the hardiest hit and about 2,27,000 in 14 countries especially Sri Lanka, India, and Thailand were severely affected by this natural disaster in December 2004. The estimation is that about 50 percent of the world's population that lives in coastal areas may be severely affected by floods, tsunamis, and storms by 2030. Thus, increasing worldwide cooperation with several developing nations will be prepared by 2030.