Introduction – World Rabies Day is observed on September 28 annually to spread awareness about the prevention of rabies and to highlight progress in treating the dangerous disease. This day also honors the anniversary of the death of Louis Pasteur, French Chemist and microbiologist that introduced the first vaccine of rabies.
Rabies is an infectious viral disease, which spreads from animals to human beings or other animals. This disease causes acute inflammation of the brain and disturbs the mental faculties. As per the World Health Organization (WHO), dogs are the major source of human rabies death that contributed up to 100 percent of all rabies transmissions to humans.
The rabies virus is commonly spread to human beings via animal bites. All the warm-blooded including animals and humans may be infected by rabies. But this virus also infects cold-blooded animals but the effect is not fatal. The symptoms of rabies occur about 2 to 3 months and may often unnoticed as the initial signs are nonspecific such as headache and fever. When the disease spreads, the inflammation of the brain is more severe symptoms are noticed such as confusion, hallucinations, insomnia, partial paralysis, anxiety, confusion, and many more. Fear of water is also called as hydrophobia is the main symptom of rabies. Rabies is usually called as ''fear of water'' in several parts of the world.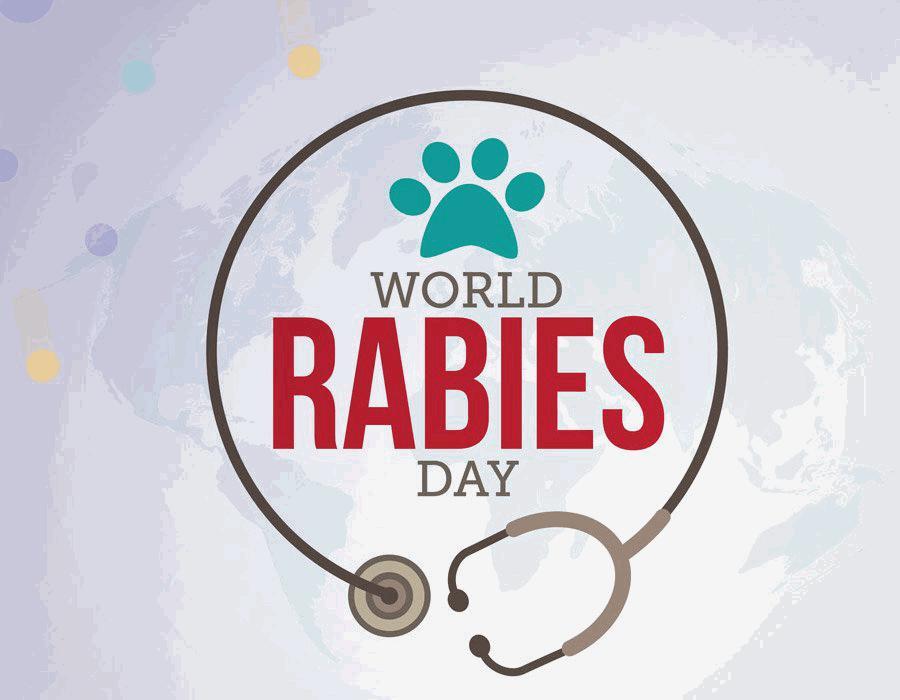 History – World Rabies Day is observed on September 28 once a year to spread awareness about this deadly disease. The main purpose of this day is to concentrate on ways in which the prevention and control of rabies may be more effective. This day marks or remember the death anniversary of Louis Pasteur, a popular French Chemist and microbiologist that developed the first-ever vaccines of rabies. Firstly, World Rabies Day is celebrated in the year 2007 that was held in partnerships with Alliance for Rabies Control and the Centre for Disease Control and Prevention, USA.

Theme – The theme of World Rabies Day in the year 2021 is ''Rabies, Facts, not Fear'' to share important facts about rabies and not spreading fear about this dangerous disease by trusting in misinformation and myths. There are several organizations and communities all over the world that actively encourage some activities and events on this day. Some associations and centers support this day by offering free pet vaccinations conferences, training, competitions, events, quizzes, and many more.
Significance – According to the World Health Organization (WHO), there are more than 20,000 deaths occur in India due to rabies every year. On this day, vaccination drives are held in several places and a large number of people are urged to join so that the spread of the disease can be curtailed. There are several events are organized on this day such as quizzes, discussions, quizzes, essay writing events, and many other activities that help in raising awareness about the disease in several parts of the world. On this day, educational institutions like colleges, and schools also organize awareness campaigns and vaccination camps.
But due to the Covid-19 pandemic worldwide, there is no information about the vaccination camps that will be occurred. There are various events that aims is to raise awareness regarding rabies that will be held online. On this day, people are interested to share information about rabies all over the world.