Introduction – World Heart Day is celebrated on September 29 annually all over the world to spread awareness about the importance of heart health. Heart attacks and strokes can be life-threatening for people worldwide. High blood pressure, diabetes, and high cholesterol are very harmful to your heart health. If you lower the risk of heart attacks or stroke then should avoid taking tobacco, alcohol, beverages, fried foods, do regularly exercise and many more. A heart attack may occur if one or more coronary arteries are blocked due to deposition of fatty in cholesterol form called as plaques, which may narrow the arteries. The symptoms of heart attack are chest pain, fatigue, irregular heartbeat, angina pain, problem in breathing, Indigestion, and many more.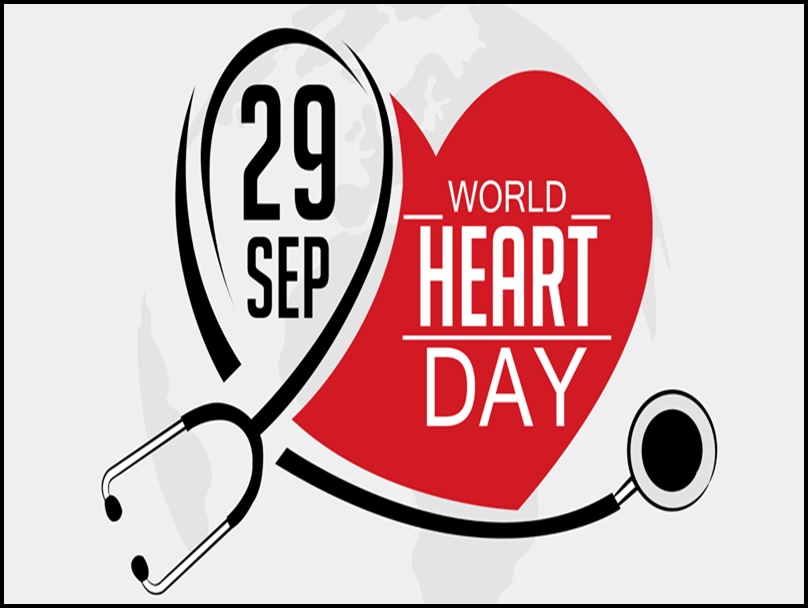 Cardiac arrest is another heart problem that occurs due to the functioning of the heart immediately stop and is very dangerous for your life. If not treated immediately then cardiac arrest can lead to death. The main cause of sudden cardiac arrest is an earlier heart attack that triggers an electrical disturbance and leads to sudden cardiac arrest. The other major cause of cardiac arrest is an abnormal heart rhythm (arrhythmia), which occurs when the electrical system of the heart is not working properly. It is important to note that cardiac arrest can also occur in those people who are not suffering from any heart problem. The main symptoms of cardiac are sudden collapse, no breathing, loss of consciousness, and many more.
To prevent or lower the risk of heart attacks and cardiac arrest is to regular checkups with your doctor for heart health. If you reduce the risk of heart attacks by lowering blood pressure, the sugar level in your blood, cholesterol, and daily exercise then it also reduces the risk of sudden cardiac arrest.
History – Antoni Bayes De Luna, President of World Heart Federation (WHF) in collaboration with the World Health Organization (WHO) declared to propose the idea to observe this day in the year 2000. Firstly, it was celebrated on September 24. But since 2011, World Heart Day is celebrated on September 29 every year to raise awareness among common people about the importance of a healthy heart.
Significance – This day educates common people about the several cardiovascular diseases that a threat to your life. About 18.6 million people were died due to several cardiovascular diseases such as heart attacks and strokes. This day aims to reduce heart diseases by taking precautions regarding eating and drinking habits. It has also the purpose to teach common people how to control or reduce risk factors that are linked with tobacco consumption, physical inactivity, and unhealthy food. There is around 80 percent of premature deaths that are caused by heart attacks and strokes can be avoided.
Theme – The theme of World Heart Day in the year 2021 is ''use heart to connect''. The main purpose of this day is to raise awareness about the power of digital health, which offers prevention, awareness, and management of cardiovascular diseases worldwide.