Introduction – World Bamboo Day is celebrated on September 18 every year is to raise awareness about the fast-growing grass plant Bamboo. On this day, World Bamboo Organization (WBO) has come forward for building awareness, protecting natural resources and the environment to ensure sustainable utilization. Bamboos are used for several purposes mostly in East and Southeast Asia.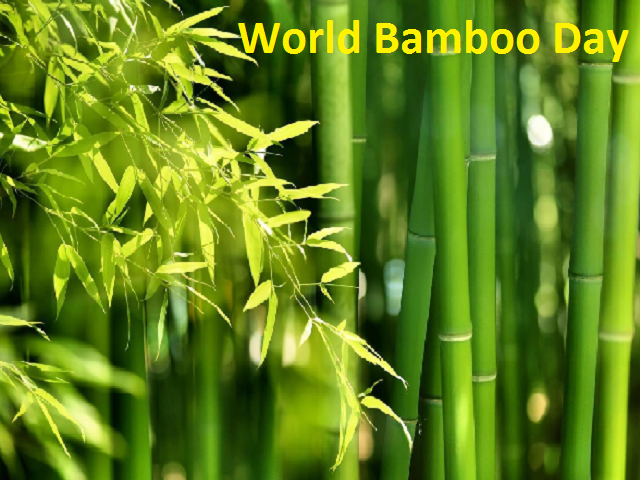 This year, the World Bamboo Organization is introducing a new hashtag #PlantBamboo to honor World Bamboo Day. At present, several technologies and innovations are bringing the utilization of bamboo to a more contemporary viewer.
History – Earlier World Bamboo Organization announced that September 18 is celebrated as a World Bamboo Day annually at the 8th World Bamboo Congress that was held in Bangkok in the year 2009. The main purpose of the World Bamboo Organization is to bring the potential of bamboo to encourage new cultivation of bamboo for new companies all over the world. On this day, it also encourages traditional uses of bamboo for community economic development.
Theme – The theme of World Bamboo Day in the year 2021 is ''#Plant Bamboo, it is Time To Plant Bamboo''. The theme tells us that to plant more bamboo and encourage bamboo growth.
Importance of Bamboo– Bamboo is used in several ways including as a substitute for building, wood, and construction material. It is also used for paper, handicrafts, and as food. Bamboo is used as an environmental benefit by planting to reclaim severely degraded sites and wastelands.
Bamboo is also playing a significant role in the conservation of soil and water. It does not need chemical pesticides for growing. The fallen leaves of bamboo provide the essential nutrients so that they get recycled back into the soil.