Introduction – National Nutrition Week is celebrated between September 1 and September 7 in India for spreading awareness about good nutrition and health to common people all over the country. This week is celebrated to spread awareness about the importance of adaptive and nutritional eating habits for common people so that they can maintain a healthy lifestyle.
During Covid-19, we can understand that food and nutrition are essential for strong immunity, physical and mental health. We should take a balanced diet is necessary for active life growth and development. The Government takes several steps for spreading awareness about the right nutrition during National Nutrition Week. We should take a suitable amount of nutrients including fats, proteins, vitamins, and minerals on a regular diet.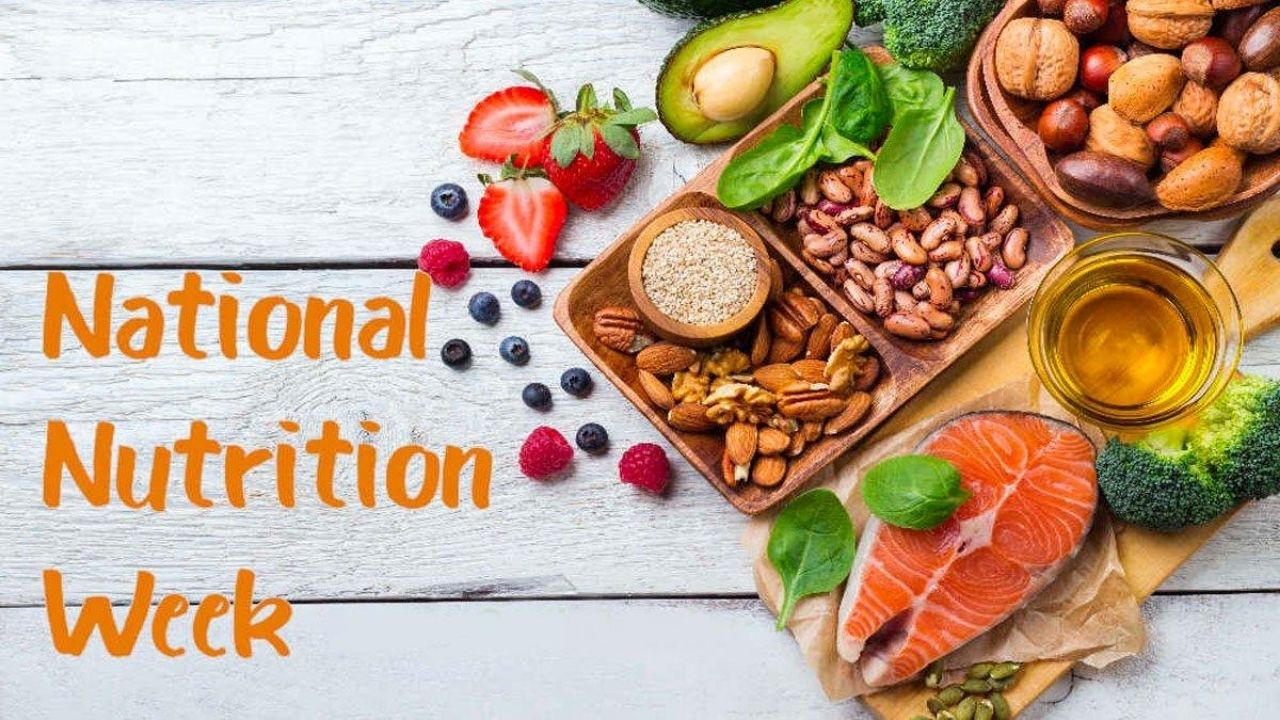 History – The members of the American Dietic Association (ADA) known as the Academy of Nutrition and Dietetics, started the National Nutrition Week in March 1975. This day was celebrated for raising awareness about good nutrition among common people. It also encourages the profession of dietitians.
The government introduced a campaign in the year 1982 for educating common people about the importance of good nutrition in our daily life to maintain a sustainable and healthy lifestyle. The government of India introduced 'POSHAN Abhiyan' in the year 2018 to spread awareness about good nutrition that plays an important role in a healthy life.
Theme – The theme of National Nutrition Week 2021 is ''feeding smart right from start''. On this day, the central government introduced the program for raising awareness and providing the right information about good nutrition via workshops and seminars. The main purpose of government is to spread information about how common people and children may benefit from a good nutritional diet right from birth by several campaigns. On this day, several people participate in several sub-programs such as Good Food Talk Show, Healthy Khayega India, and Bharat Poshan Premier Quiz with the week-long campaign.
Significance – All the nutrients including vitamins, minerals, fats, and proteins are necessary for a healthy lifestyle. Several nutrients such as fibers, fats, carbohydrates, vitamins, minerals, and proteins are important in our daily diet for maintaining a strong immune system. To celebrate this day, India's Ministry of Women and Child Development is organizing a week-long annual celebration of National Nutrition Week for highlighting the importance of proper nutrition and a balanced diet for healthy lifestyle in common people all over country.