Introduction – World Coconut Day is observed on September 2 every year to raise awareness about the importance and benefits of coconuts all over the world. Coconut is also called as ''Nariyal'' and is one of the most popular fruits all over the world. Coconut is also used in making coconut milk and coconut oil with several health benefits. Coconut contains several antioxidants, antibacterial and anti-fungal elements.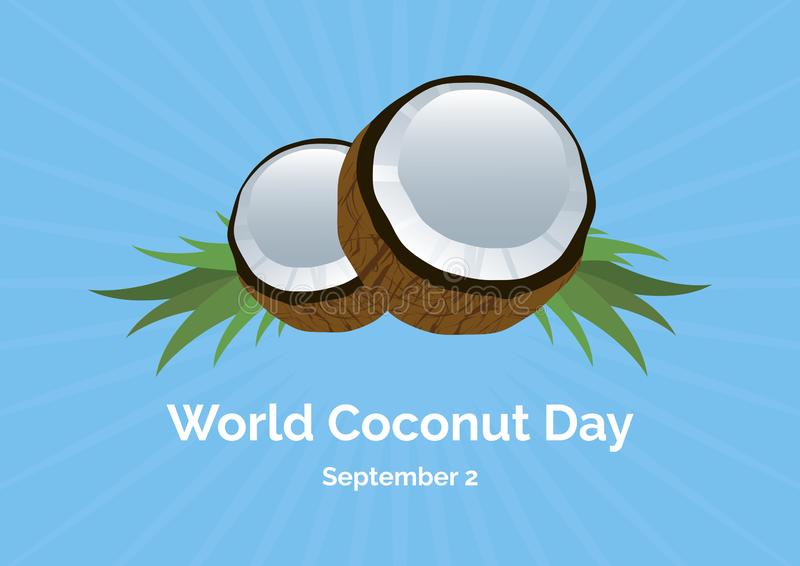 History – World Coconut Day is celebrated on September 2 every year to spread awareness about the benefits and the importance of coconuts in daily lives. Firstly, this day was celebrated by the Asia Pacific Coconut Community (APCC) in the year 2009. APCC was founded on Sep 2 so this day celebrates as World Coconut Day. APCC work together with UN-ESCAP (United Nations Economic and Social Commission for Asia Pacific) to highlight its versatility and spread awareness about the health benefits of the coconut.
Significance – The main purpose of this day is how coconut can be grown and preserved. Many countries that concentrate in manufacturing several products are made up of coconuts, which have become a part of our daily lives. India also celebrates this day with great enjoyment. On this day, the Coconut Board encourages this day in several states including Tamil Nadu, Andhra Pradesh, Odisha, Karnataka, Kerala, West Bengal, and many more.
Theme – The theme of World Coconut Day is ''Building a Safe Inclusive Resilient and Sustainable Coconut Amid COVID -19 Pandemic and Beyond'' which is based on Covid-19 pandemic that are faced by all around the world.
How to celebrate this day – Several countries celebrate this day by spreading awareness about the benefits of coconuts. On this day, seminars are organized for enhancing the production of the coconut and raise awareness about their uses and benefits.