Introduction – International Lefthanders Day is celebrated on August 13 every year to spread awareness about the advantages and disadvantages of being left-handed as compared with right-handed all over the world. This day celebrates left-handed people's uniqueness with 7 to 10 percent of the world's population. International Lefthanders Day also raises awareness on those problems that are faced by left-handers.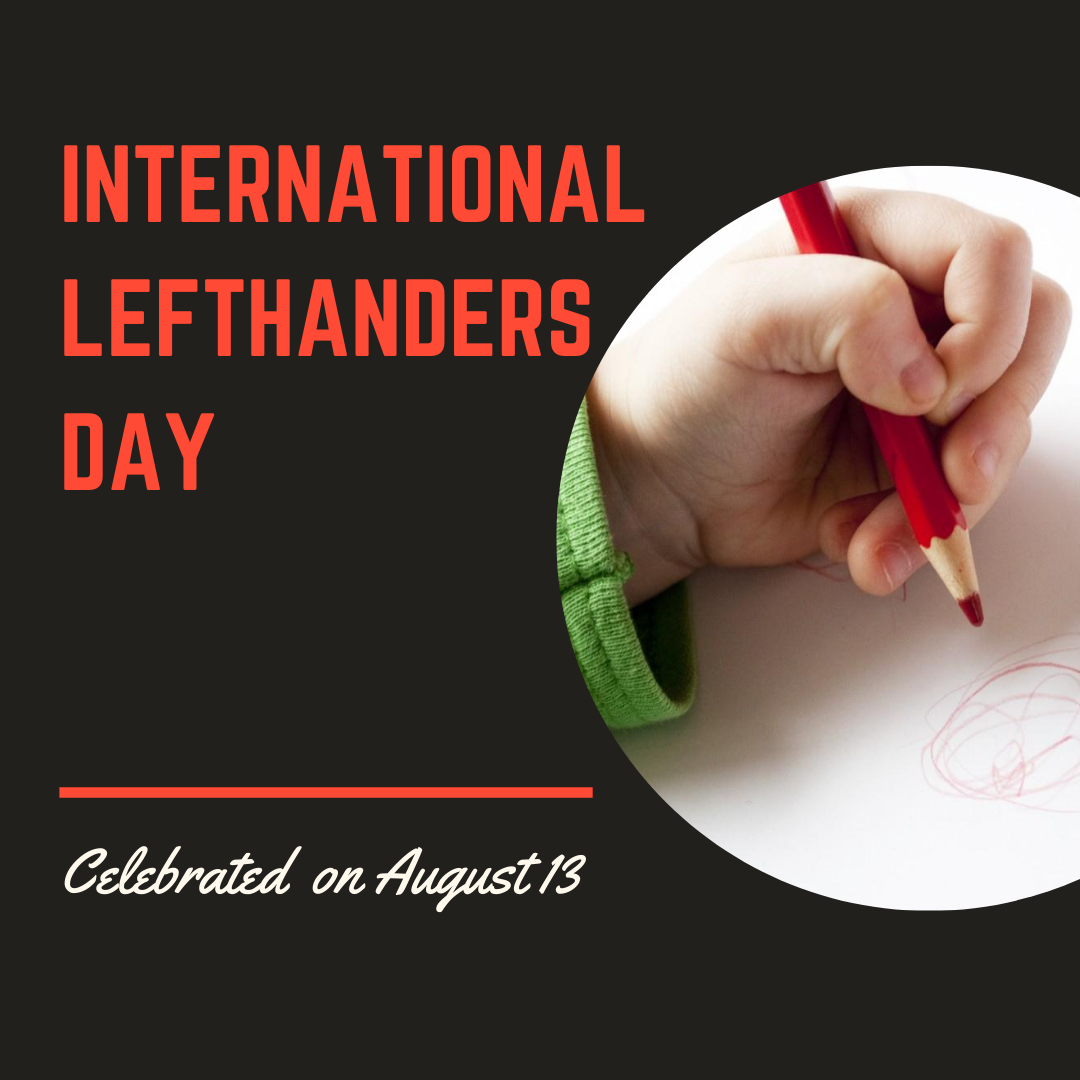 History – Founder of left-Handers International Inc, Dean R. Campbell celebrated the first International Left-Handers Day in the year 1976. After that, Left-Handers Club introduced International Left-Handers Day on August 13, 1992, as a part of their organization to celebrate their uniqueness and be conscious with the benefits and disadvantages of being a left-hander. This day highlights the challenges faced by left-handed people all over the world.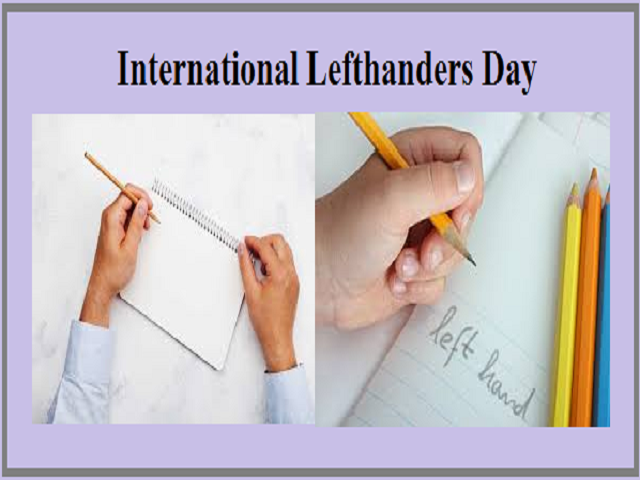 Significance – At about 10 percent of people all over the world are lefties with a better memory as compared with righties. There are several celebrities from different backgrounds which are lefties such as Amitabh Bachchan, Lady Gaga, Bill Gates, Justin Bieber, Sachin Tendulkar, Mark Zuckerberg, Charlie Chaplin, former US president Barack Obama, Albert Einstein, Prince William, and many more.
Interesting facts about left-handers – There are some important facts about left-handers are discussed below –
As per research, left-handed people are 11 times more expected to get allergies as compared with right-handed people.
Left-handed people have significantly better memory as compared with right-handed people.
Daily activities by left hand are more prone to some problems including migraines, and insomnia. But left-handed people are recovered from injuries faster as compared with right-handed.
Five US Presidents are left-handed out of 9 US Presidents such as Bill Clinton, Gerald Ford, Barack Obama, Ronald Reagan, and George Bush.
The underwater vision of left-handed people is better as compared with right-handed people.