Introduction – The chemical name of Vitamin B2 is Riboflavin. It is a water-soluble vitamin and helps in the normal functioning of the eye. Vitamin B2 is essential to maintain mouth and skin healthy. This vitamin also promotes protein and carbohydrate metabolism for healthy growth. There are various sources of vitamin B2 such as yeast, green leafy vegetables, whole grain cereals, milk, eggs, beans, and meat.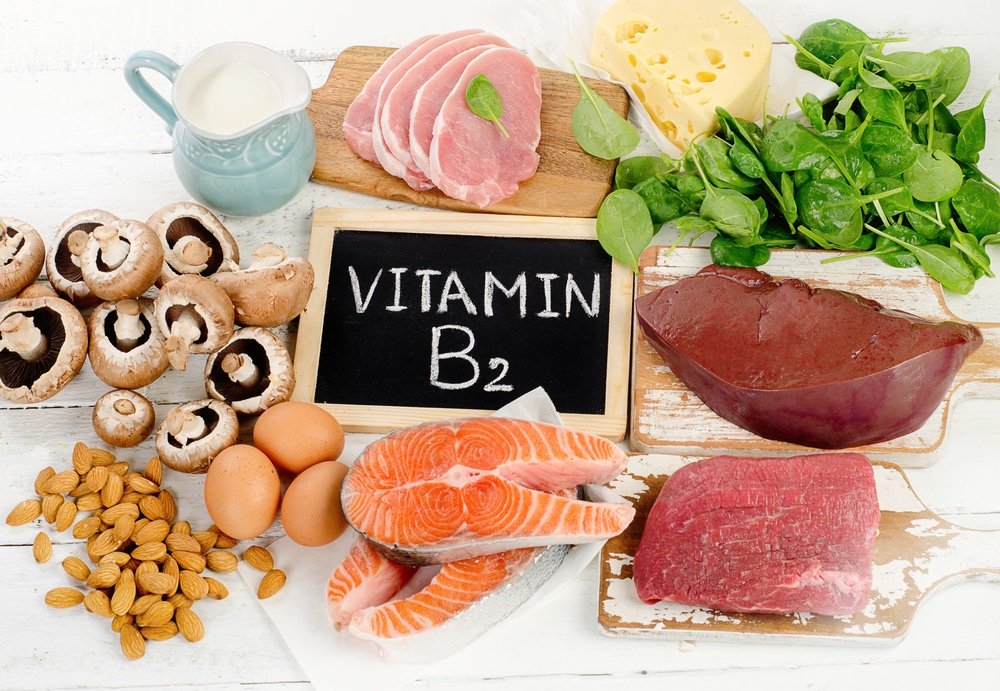 Benefits of Vitamin B2 – Vitamin B2 is necessary for growth and overall good health. This vitamin helps the body for breaking down proteins, fats, and carbohydrates to produce energy and allows oxygen that can be used by the body.
There are some of the benefits of vitamin B2 are as given below –
Healthy skin – Vitamin B2 is essential for the development and function of the skin, blood cells, and other vital organs as per the study.
Good for an eye – As per a study, vitamin B2 is essential for protecting glutathione that is an important antioxidant in the eye. As per the U.S. National Library of Medicine (NLM), vitamin B2 can reduce the risk of developing a cataract.
Pregnancy health – This vitamin is also important for pregnancy health. As per research by the University Women's Hospital, Heidelberg, Germany, lack of vitamin B2 causes preeclampsia that is responsible for high blood pressure in late pregnancy.
Prevent migraines – As per research by the department of neurology at the Humboldt University of Berlin, any person who takes a high dose of vitamin B2 had fewer migraines headaches as compared with other people.