Introduction – Smartwatches is like a small smartphone device that is worn on the wrist. Several smartwatches are linked with a smartphone that notifies notifications, incoming calls, and e-mail messages from applications. These smartwatches are available with different color displays but some devices use a black and white -e-display and are used as pedometers and heart-rate monitors to helps users to track their health. Smartwatches can be operated by using physical buttons and touch screens.
Working of smartwatches – Smartwatch is one of the digital wearable devices which are used in receiving text messages or email, fitness, and activity monitoring. This digital wearable device also uses Bluetooth technology for connecting with iOS or Android smartphones. Some of the smartwatch brands use their own apps to connect with your smartphone. When you connect a smartwatch with a smartphone the data is automatically synchronized with the smartwatch then it displays all the functions in a workable and easy to use including incoming calls, text messages, and notifications.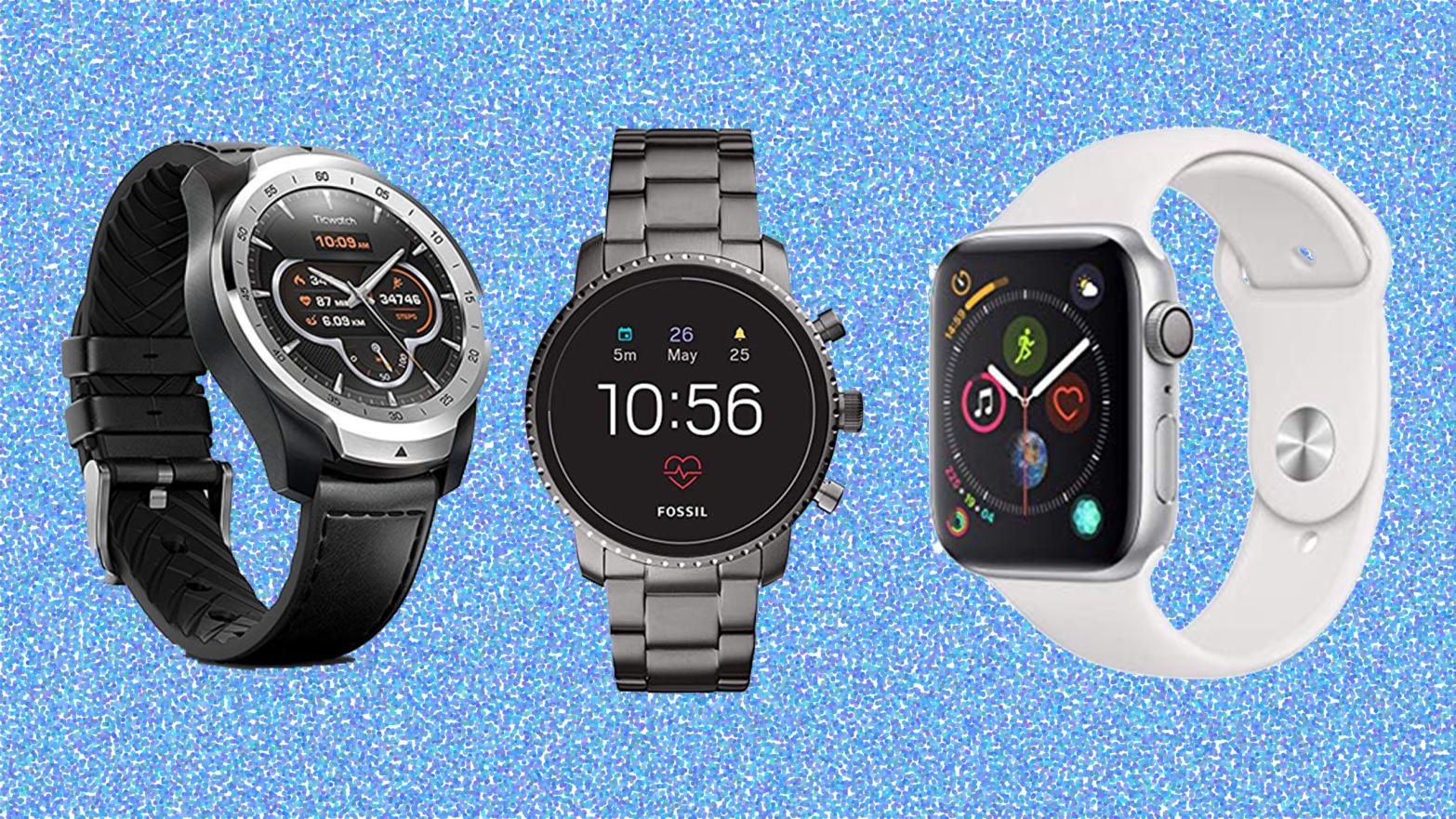 Benefits of smartwatches – Smartwatch is easily used as a wristwatch and connected with the smartphone or iPhone. It is simply wearable on hand which is the main benefit of the smartwatch.
There are several benefits of smartwatches which are as given below –
Monitoring – Smartwatches are used in monitoring tracking help, daily activities even if you are busy in training or sleep.
Entertainment – Smartwatches are used for fun and entertainment after the connection with any smartphone or iPhone.
Notifications – This device is also used for alerting any notifications without taking your smartphone or mobile.
Fitness tracking – Smartwatches are also used in monitoring or count steps in the whole day, heart rate for a healthy lifestyle.
Long battery life – The smartwatches have extended battery life for long-distance tracking when you use the entire day for monitoring, fun, and entertainment for the whole day.
Become productive – By using smartphones, you can simply ignore unimportant and spammy calls or text messages without using your smartphone that helps in becoming energized fit, and productive.
Observe the features before buying a smartwatch – If you are interested to purchase a smartwatch at a low price then some of the things that you pay attention to before buy are s given below –
Design and style – If you buy any smartwatch at a reduced price then this device is available with better design, style, and color. There are several face options to select that are perfectly match your style.
Alert and notifications – There are some of the smartwatches are available which are not used in alert for notifications. When you buy a smartphone then should check that it provides all the premium notifications and alert to your texts or email messages or not.
Easy to wear and use – These smartwatches are easily used in wearing as a wrist on hand with comfortable and lightweight.
Accuracy – Some of the smartwatches do not have enough tracking accuracy. Thus, if you buy the smartwatch then check all the functions including tracking.