Vitamin D – It is one of the essential vitamins for our body that increases intestinal absorption of magnesium, zinc, iron, calcium, and phosphate. The chemical name of Vitamin D is calciferol which is a fat-soluble vitamin. Vitamin D is essential for the normal growth of teeth and bones due to it increases the absorption of phosphorous and zinc in the body. There are various sources of vitamin D are butter, eggs, fish, milk, and fish liver oil. When the skin of your body is exposed to sunlight, vitamin D is produced in the body.
Sufficiency of Vitamin D prevents rickets in children and osteoclast in adult people. Vitamin D also helps in protecting older adults from osteoporosis. It also helps in the reduction of inflammation and modulation of such processes such as immune function, neuromuscular, glucose metabolism, and cell growth. 
Symptoms of Vitamin D deficiency – Due to a deficiency of Vitamin D, it leads to malformation of bones and teeth. The deficiency of Vitamin D also causes rickets in children and osteoclasts in adults. In rickets, the bone of a child remains soft and gets deformed or bend easily due to deficiency of phosphorous and calcium. There are other symptoms of Vitamin D are weakness, and bone or muscle pain. The deficiency of Vitamin D also causes loss of bone density that may lead to bone fractures.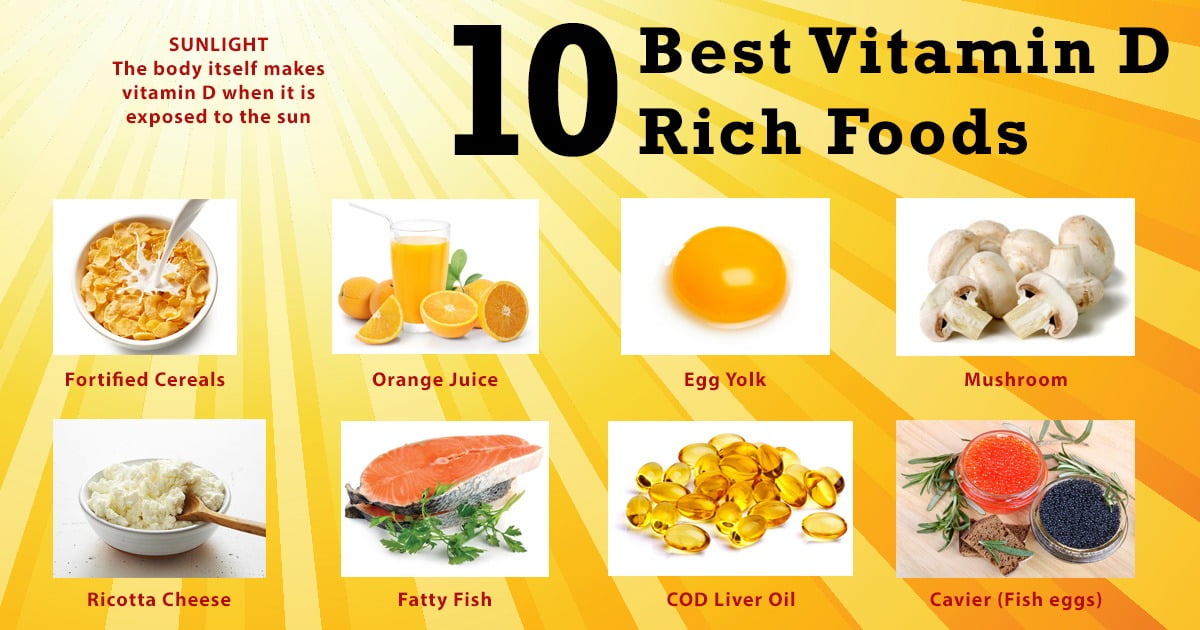 Sources of Vitamin D – The food habit may increase the level of vitamin D. There are several sources of vitamin D are as given below –
Red meat
Egg yolk
Fish liver oil
Orange juice
Butter
Milk
Effectiveness of Vitamin D – Vitamin D aids calcium absorption for the effective growth of bones. As per study, it also suggests that vitamin D helps in several diseases such as cancer, depression, diabetes, heart diseases, and many more.
Conclusions – Sunshine is the best way of increasing the level of vitamin D in your body. Actually, vitamin D helps in the absorption of calcium when the skin comes in a touch of sunshine. Darker skin people need to spend more time in the sun to produce vitamin D because darker skin has more melanin. But the overexposure to sunlight is harmful as it may cause skin cancer.