A hair transplant is a process in which hairs are taken from the backside of head between two ears and transplanted on the area of baldness where no hair grows. It is a permanent treatment of hair baldness. There are two process of hair transplant such as FUE ((Follicular Unit Extraction) , FUT (Follicular unit transplant), Beard Hair Transplant and Eye-brow Hair Transplant

FUT (Follicular Unit Transplantation) – FUT is highly-advanced technique of hair transplantation, for restoration of hair. It is a procedure in which reproduces the shape of natural hair growth and is a perfect choice for those people which have large bald areas on their head. In this process, it removes an entire of hair where large number of thick hair grows and hair fall is less. After removing the hair, thousands of these follicular hairs are placed into tiny cuts which are made on the bald areas of the scalp of the patient called as recipient areas. The main benefit of FUT is that a large number of follicles can be transplanted in a single session and provides better yield of hair as compared to other hair procedures. After FUT, once hair grows an enhanced, natural-looking cosmetic effect. This process is more inexpensive cost as compared to FUE.
FUE (Follicular Unit Extraction) – It is a process of hair transplant in which the doctor extracts the follicular units of hair from the donor area of the head, one by one. The doctor uses a small micro needle in this process of hair transplant which blows a tiny cut around a hair follicle before extraction. Masumi firstly described this technology in 1988 in Japan which introduced the use of a 1-mm needle for extracting follicular units in this process. The existence of follicular units due to the extraction of hair from the scalp is one of the main variables for successful of hair transplantation. In this process, the recovery time of time is less as compared to FUT. The risk of nerve damage and pain in the donor area in hair transplant surgery in this process is very less as compared to FUT process. This procedure provides as an option for FUT when the scalp is very tight for a removal of strip and enables to produce hair from the nape of the neck is to be used for the hairline and eyebrows.
Beard hair transplant – It is a procedure for the restoration of hair in which the doctor transplants beard hair to the scalp by using the FUE techniques. In this procedure, recreates a new beard for these reconstructive beard hair transplant surgeries, the doctor transplants hair of scalp to the face of a person.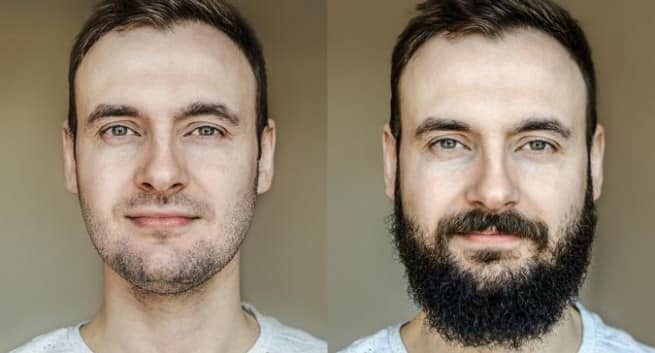 Eyebrows hair transplant – The attraction of face depend upon beauty eyebrows. At present hair loss in eye brow is a general problem in youths. Thus eyebrow transplant surgery is best solution for hair loss in eyebrows. The hair loss in eyes due to aging, alopecia, burning, plucking or any other kind of injuries which is related to face. The aim of this surgery is to restore the face of burn victims and also that person or patient who has illness which prevents hair from growing in the eyebrow region. Now eyebrow restoration has changed into a cosmetic-surgery process for that person who pursues perfect and dense eyebrows.