Eid-ul-fitra is the festival which is very important and exciting moment for me. Every year I observe all 30 or 29 fastings of Ramzan.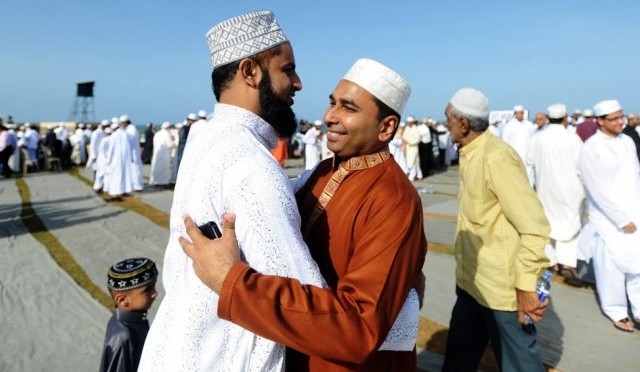 In this year I observed one month fast in the month of Ramzan. Eid-ul-fitra is observed on the first day of the Arabic month of Shawwal. On the 29th or 30th day of Ramzan, when the moon is sighted, next day Eid is celebrated. I along with my family anxiously waited for the declaration of sighting of moon. Finally, sighting of moon was confirmed and declared the Eid is celebrated next day. I am very excited at the day of Eid and got up early morning. I took bath and wore new clothes with pride that I observed all fasting in the month of Ramzan. I went to mosque with my family and offered salaat (prayer) with the gathering. After prayer, all of us hugged with each other and wishes Eid Mubarak. After that I returned to home and ate sawaiyan (special sweet) which is prepared by my mother. On this day, we are going to several family Eid functions and enjoys every single moment.
On this day i collects Eidi from our parents and other family members. I also gave Eidi to my younger cousins brothers and sisters./ It is the memorable moment for collecting Eidi from our parents and family members.
I am also invited all the family members and close friends for dawat in eid celebrations and click several pics during Eid function. In this day I collected eidis from family members and enjoy in watch a movies in mall.  Thus I celebrated Eid.