Introduction – International Anti-Corruption Day is celebrated every year on December 9 to spread awareness against corruption among people and highlight the important role of key stakeholders or individuals to prevent corruption. The main purpose of this global day is to provide an opportunity for recommitting to collective action in preventing corruption.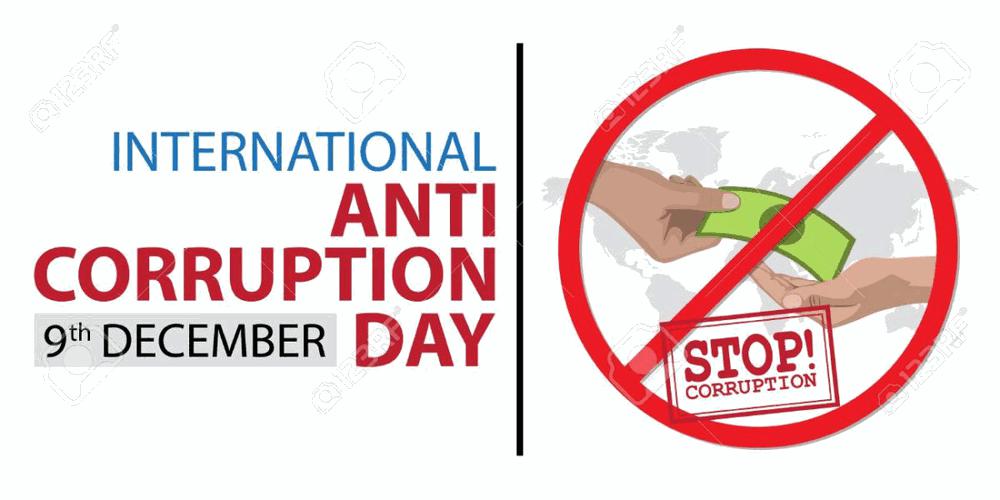 Corruption is one of the main problems all over the world and affects the development of the country. Corruption occurs in every field including government or private offices, schools, hospitals, and many more. It may involve several activities including embezzlement and bribery. Due to corruption, several government schemes are not reached to common or poor people. It takes common people's health, money, freedom, and sometimes their lives.
History – The United Nations took the first step against corruption by passing the United Nations Convention Against Corruption (UNCAC) and was drafted on October 31st, 2003. UNCAC is a treaty between several United Nations member states and was signed on December 9 that came into effect on December 14, 2005. The main goal of this international day was to legally bind the member of the states to work in lowering corruption that imposes law and order.
Theme – The theme of International Anti-Corruption Day in the year 2021 is ''Your right, your role: say no to corruption''.
Significance – The United Nations Office on Drugs and Crime (UNODC) and the United Nations Development Program (UNDP) organized the International Anti-Corruption Day. These agencies work together with their several regional partners that combat corruption across the world. The main goal of these agencies is to encourage the exchange of information. There are several celebrities, journalists, politicians, and members of private organizations who also come forward in making awareness about corruption and reaffirm their faith in a corruption-free society.
On this day, there are several campaigns, seminars, skits, and many more were organized for providing knowledge to the public about how to reduce corruption. In our country, government and non-government organizations organize several events including speech and essay writing competitions are organize in colleges and schools to make aware of corruption and its effects on society.