Introduction – World Vegan Day is observed every year on November 1 all around the world to spread awareness about the health benefits of a vegan diet. It is the day to observe the custom of embracing an all-green diet, which excludes animal and dairy products. The vegan lifestyle is beneficial for health, protects the well-being of animals, and helps in the protection of the environment.
The difference between vegetarians and vegans is that vegetarians are those people that do not take eggs, meat, and other animal products whereas Vegans are those vegetarians that do not take dairy products such as cheese, paneer, milk, yogurt, and many more.
History – World Vegan Day was founded by Louise Wallis, the chairperson of the Vegan Society on November 1, 1994, to mark the golden jubilee of the United Kingdom Society. The Vegan Society was established in November 1944 and this event honors the 50th anniversary of the establishment of the organization.
Significance – This global day is observed to raise awareness about the health benefits of the vegan lifestyle. Vegans are those people who did not take dairy products including milk, cheese, paneer, and many more also not to take meat, eggs, and many more. The vegan lifestyle is good for mental health and provides all essential nutrients for the growth of the body. This diet also helps in lowering weight and reduces the risk of several diseases such as heart problems, diabetes, obesity, and stroke. The vegan diet is beneficial for diabetes by reducing sugar levels in the blood and improving insulin secretion.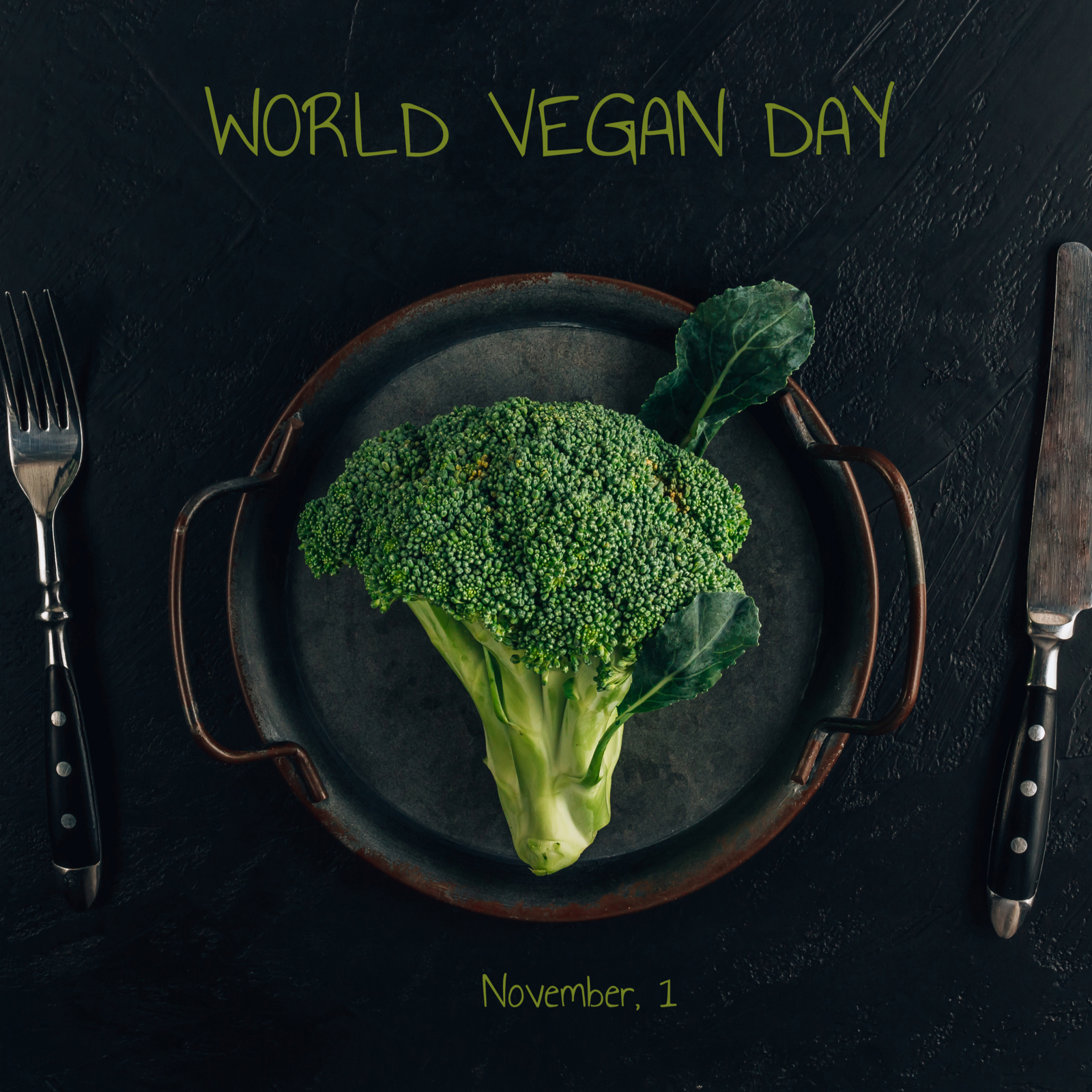 According to World Health Organization (WHO), the vegan diet helps in reducing the risk of people dying from cancer. It is also good for the skin health and helps in lowering stress and anxiety. The vegan lifestyle or diet can fight for animal right and save their lives.