Introduction – World Psoriasis Day is observed on October 29 every year to spread awareness about the disease. Psoriasis is one of the common diseases, which causes itchy, scaly, or red patches and is most commonly occurs on the elbows, scalp, trunk, and knees. This skin problem  can make daily life difficult for patients that could lead to social isolation and may enhance the risk of depression. Psoriasis may worsen diabetes and may cause liver problems, high blood pressure, and heart disease.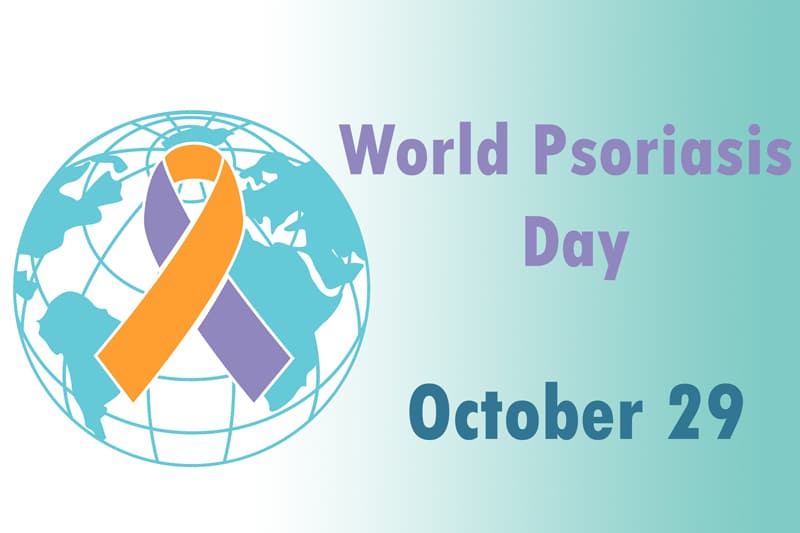 History – World Psoriasis Day was founded in the year 2004. The World Health Organization accepted a resolution to celebrate World Psoriasis Day on October 29 every year. The International Federation of Psoriasis Association (IFPA) holds a World Psoriasis & Psoriatic Arthritis Conference every third year to spread awareness about this disease. There are about 1,000 delegates worldwide who participated in the conference.
Significance – Psoriasis is an inflammatory skin disease that speeds up the life cycle of skin cells. Consequently, the human body contains extra skin cells that form itchy red patches on the skin that may painful. There are some other cases, this skin disease causes joints to become stiff and inflamed. If psoriasis affects the joints, then this condition is known as psoriatic arthritis.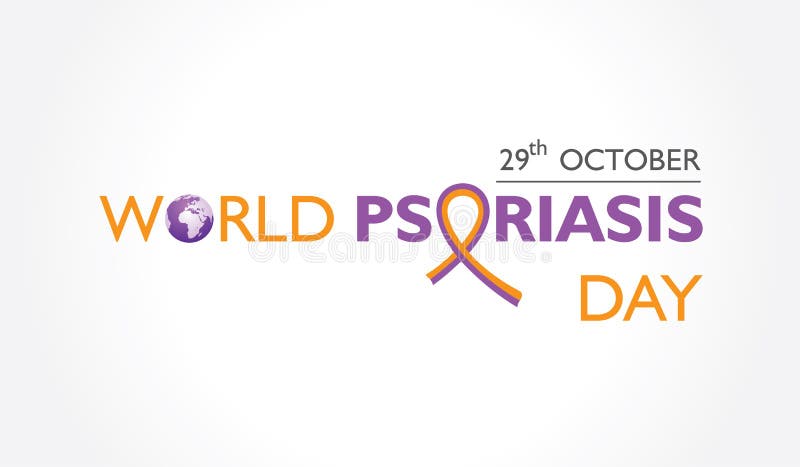 The main cause of psoriasis is not identified but as per some researches, it suggests that an overactive immune system may be a cause of this disease. Generally, this disease starts or gets worse when certain triggers occur including stress, infections, vitamin D deficiency, consumption of a large amount of alcohol, and injury to the skin. This disease also occurred by some medications. If any individual is suffering from psoriasis, then it may enhance the risk of metabolic syndrome, kidney disease, and type 2 diabetes. This disease led to stress or depression and many other emotional disturbances.
But there is no treatment of psoriasis but it may go into reduction. The signs of this disease are commonly managed by prescription medicines and moisturizers.