I have been nominated by Savs for Sunshine Blogger Award. Thanks to Savs for nominating me this amazing award. This is my fifteenth Sunshine Blogger Award.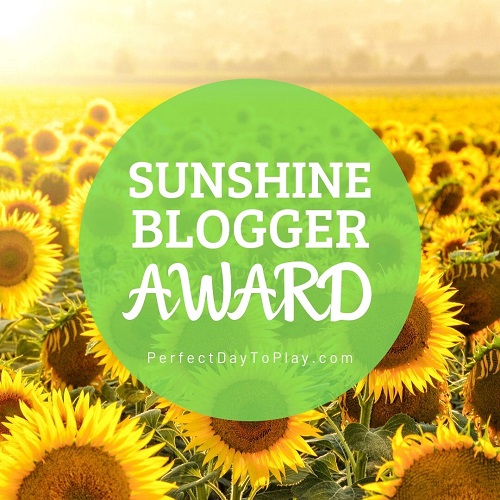 What is Sunshine Blogger Award?
The Sunshine Blogger Award is given by bloggers to bloggers who inspire positiveness and creativity in the blogging community.
Rules
Thank blogger(s) who nominated you and link back to their blog.
List the rules and display the Sunshine Blogger Award logo in your post and/or on your blog.
Answer the 11 questions the blogger asked you.
Nominate up to 11 new blogs to receive the award, write them 11 new questions and notify them about the nomination.
My Answers
According to you is a life in three words?
Ans – Patience, Love and Passion
Which night scared you the most?
Ans – I am never afraid in any night.
Which blogger inspired you the most and why?
Ans – No one
Do you have a pet? If yes then which one and why?
Ans – I don't have a pet.
What is your favorite color? Write about the beauty of that color?
Ans – My favorite colors are blue and black.
Which Generation you like the most??
Ans – No one
Do you have any of your school memories which made you feel proud of yourself? Which one?
Ans – No one
If you get the award for the best bloggers by the Prime Minister. What would be the first thought comes in your mind?
Ans – If I get best blogger award by the Prime Minister then am very delighted and excited for this great achievement which helps in my career in future.
If you like collecting things. What are the collections you have till date?
Ans – I am not interested in collecting things.
Are you a self motivated person? If yes then what motivates you?
Ans – Yes I am self motivated person and earned money by blogging which motivates me.
What are the three things you would love to do if you know you are going to die in 3 days?
Ans – If you are going to die in 3 days then I take delicious dish, going to trip and meet close friends or family members.
Thanks again to Dolly Vas for nominating me this amazing award
Happy Blogging
Stay Home Stay Safe
Connect with me
Instagram
https://www.instagram.com/daneelyunus/
Facebook