Simple Payment
A simply payment system is a process, which is used in financial transaction by transferring money from one side to another physically, through drafts and checks.
Online Payment
During corona virus spread you can use several methods of online payment at home without going banks that lowers the spread of this virus. There are large numbers of different modes of electronic payments systems due to increased use of computer and electronic instruments including credit cards, debit cards,  electronic funds transfers, direct credits, direct debits, e-commerce payment system and internet banking.
There are many payment systems using credit process, which is a different feature of payment. The payment through credit is used for local and global transactions which is a facility provided by banks and other financial institutions.
The electronic payment is also known as e-commerce payment for purchasing a variety of products such as groceries, books, clothes, electronic goods and much more.  There are a number of modes of payment through the internet.
Some Methods of online payment
The payment by credit cards is a very popular online payment process these days. It is a relatively expensive method of payment due to transaction fees involved. Debit card is another method for online payment and is economical as compared to the use of credit card.
There are several methods of online payment including  Google Pay,Net banking, PayPal, Paymentwall, Google wallet, and Mobile Money Wallets. Some of them are discussed below:
Google Pay
It is one of the easiest or simplest online payment for recharging mobiles, or dish channels send money to your family and  also used for payment to employees.
You can also pay small amount of payment to shops, restaurants,  recharging on mobile, bills and transfer money from one bank account to another very easily. It is one of the safe online payment system for online works. It also works with most of the banks and supports BHIM UPI.
Master Card
It is one of the second largest online payment network and partner with member financial institutions worldwide.
It also use for processing all transaction communications, The payment cards may be debit, credit and prepaid cards.
Paytm
It is one of the Indian e-commerce online payment system and financial technology company which is placed in Noida U.P.
Now it is available in about 11 Indian languages and offer online payments for bill payments, mobile recharges, hotel bookings, movies ticket, and many more. it also used in transferring from one account to another in emergency conditions. It was launched in August 2010 with an initial investment of about $2 million by Vijay Shekhar Sharma in Noida which is close to New Del;hi.
PayPal
PayPal is a system of payment that allows users for payment and transfer of money with the help of internet. It is a payment system for online vendors, auction sites and other e-commerce websites wherein the users need to make a payment. A merchant is likely to be charged for receiving money, proportional to the amount received. The fee charges  depend on the basic factors including what type of currency was used, the payment system used, the country of the sender and receiver, and a few other factors
Bay uses credit card for purchasing as PayPal may incur additional charges when the user and seller use different currencies. eBay was entirely owned by PayPal till October 3, 2002. The headquarters of the PayPal are located in San Jose, California, United States at eBay's North First Street satellite office campus. The company has also working in Omaha, Scottsdale, Charlotte and Austin in the United States; Chennai in India; Dublin in Ireland; Berlin in Germany; and Tel Aviv in Israel.  PayPal has worked across the European Union as a Luxembourg-based bank from July 2007.
Net banking
Net banking is a system of payment without using the physical cards. Without a need to enter card details, the bank allows those users who have their accounts in bank to use internet banking for payment at shops, restaurants, malls and so on.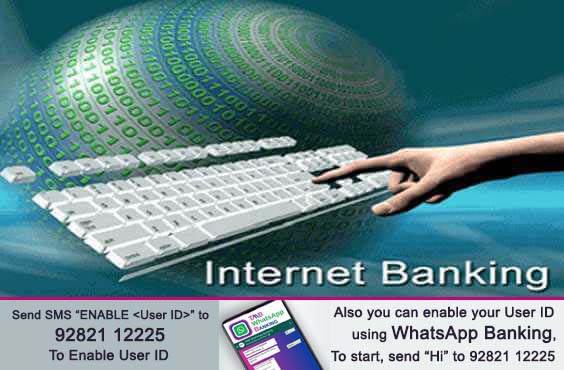 To authorize a payment, the users need to sign on to their bank's internet banking system using their user id and password.
Paymentwall
Paymentwall is an e-commerce solution introduced in 2010.
It provides several online payment systems that the clients can integrate on their website.
Google Wallet
Google Wallet was introduced in 2011. It has a similar working as compared to PayPal for payments and for online money transfer.
It offers a level of security that cannot been be hacked easily and has the capability to send payments as attachments through email.
Mobile Money Wallets
It is a system which is used for online transactions and e-commerce purchases. Several companies started offering mobile money wallets in which users allows for payment using mobile phones. In this process, the payment can be made using their enabled mobile subscription number for payments including railway tickets, top-up on mobile, recharge television service provider such as Tata Sky, Dish TV and the money change into mobile wallet currency. It is very simple process which could be completed while sitting  at one's home, office and any other location.
There are many companies offering such service used for online transactions including Airtel Money, M-Pesa in Kenya and ATW for payments using mobile phone on several eCommerce websites.
Conclusion
During pandemic period this online payment is very beneficial and useful for the common people without visiting to the bank that lowers the risk of spreading corona virus.
The online payment is a very easy process for payment as compared to the simple payment system. The benefits of this process are saving time, money and  provide 24 hours service facility. The Government of India should give training and information to the users for the process of online payment via bank. It also gives precautions for the use of online payment so that the user's money will be saved,not hacked by the hacker..