Ramadan –
Ramadan is the ninth month of the Islamic calendar and also called as Ramazan.  It is observed by Muslims in as a month of fast in all over the world including India. As per Islamic belief, Ramadan is one of the five pillars of Islam and is an Arabic word that means dryness or scorching heat.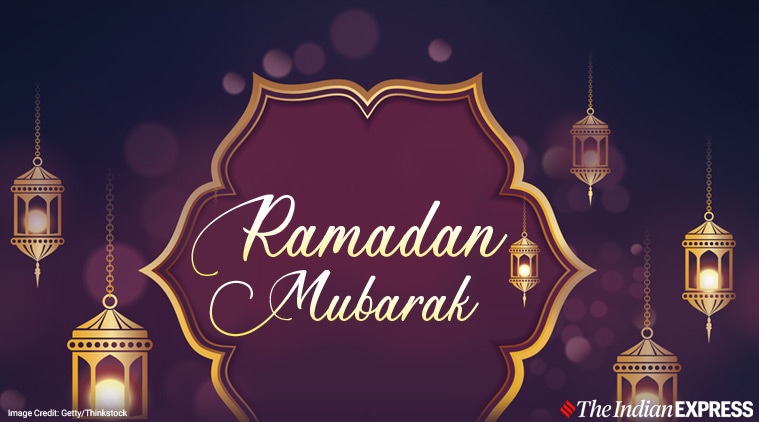 Fasting is compulsory for all Muslims except those who are suffering from an several diseases, pregnant, diabetic, illness, breastfeeding, chronically ill or menstruating and also whose job is based on travelling daily. Fasting is observed from sunrise to sunset. This year the first fast (roza) will be starts from April 25, 2020 from morning 3:57 am to evening 6:48pm in this area.
Activities in Ramadan
I am also happy and excited and observe fasting in the month of Ramadan. First of all take Sehri before sunrise with light food such as fruits, butter bread or tea. During fasting from sunrise to sunset, we are instructed to avoid drinking liquids including water, consuming food, sexual activities and smoking. We are also instructed to avoid bad behavior with others, fighting, and false speech (cursing, lying, insulting and backbiting. Thus fasting teaches practicing self- discipline and control over eating, drinking and bad behavior.
In this month Zakat (Charity) is also given to poor people who are unable to purchase new clothes in Eid.After sunset, we take Iftaar with several delicious foods such as several sweets, sharbat, fruits,  several types of pakoras and many more items. In this month, we organizes Iftaar party for relatives, and also invites non Muslim friends which makes and message for unity and increases strong bonding between different religions in our country.
Main aim of Ramadan
The main aim of the Ramadan is to purify the body and the soul which increases their good deeds and God-consciousness also know the difficulty for thirsty and hungry in all over day. This purification of the body and soul harmonizes the inner and outer spheres of a person. It is also a month of Ibadat (Prayer) so we also observe prayer or Namaz during fasting.
After the end of this month of Ramadan, the first day of tenth month Shawal, id-ul-fitra is observed by Muslims marking the end of fasting.
During the month of Ramadan, all the Muslims pray at home due to corona virus. Thus i am also pray at our residence during Ramadan which helps the Government or Nation to prevent the spreading the corona virus from human to human
Stay Home Stay Safe Fight Against Corona Virus