Subhas Chandra Bose was an Indian nationalist and freedom fighter that challenged British rule in India. He was born on January 23, 1897, in a wealthy and privilege large Bengali family in Cuttack Orissa. During studying, he went to England for education and succeeded in the Indian Civil Service examination with distinction in the first exam. But he protested the final exam and back to India and join the nationalist movement against British rule that led by Mahatma Gandhi and India National Congress in the year 1921.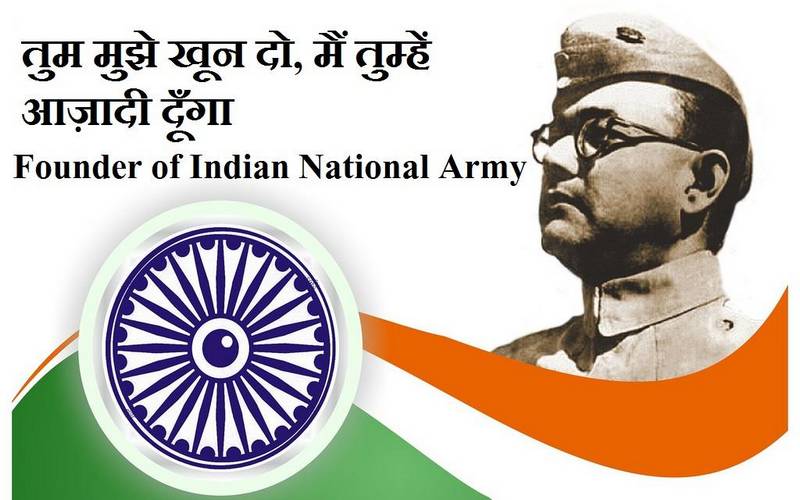 Subhas Chandra Bose followed the leadership of Jawaharlal Nehru and became the Congress president in the year 1938. But there are some differences in Bose and Gandhi after reelection in the year 1939. Subhas Chandra Bose resigned as a Congress president and left the party. He arrived in Germany in April 1941 where the leadership supported the independence of India. After that, he moved to southwest Asia where Japan had won several victories under the leadership of Adolf Hitler.
He also became a father by his wife Emile Schenki gave birth to a baby girl during this time. Due to great support from the Japanese, Bose revamped the Indian National Army (Azad Hind Fauj) that contain Indian convicts of war from the Indian Army that captured by the Japanese army at the Battle of Singapore. The main purpose of the Indian National Army is to secure the Independence of India from British rule.
Due to the great contribution of Subhas Chandra Bose to the freedom movement, the central government has declared January 23 is celebrated as a Prakaram Divas on his 125th birth anniversary. On this day, Prime Minister Narendra Modi launched a hologram of Subhas Chandra Bose at India Gate to mark the 125th birth anniversary of a great freedom fighter.