Lal Bahadur Shastri was born on October 2, 1904 that sharing his birthday with Mahatma Gandhi. He was an Indian politician and became the Second Prime Minister of India. White Revolution was promoted by Lal Bahadur Shastri which is a national campaign for increasing the production and supply of milk by supporting the Amul milk co-operative of Anand in the state of Gujrat and also created the National Dairy Development Board.
He also promoted Green Revolution in India in the year 1965 for boosting the production of food grain. Due to Green Revolution it increases the production of food grain especially in Haryana, Uttar Pradesh and Punjab.
Shastri also joined the Independence Movement in the year 1920 and served as the president of Servants of the People Society is also known as Lok Sevak Mandal which is founded by Lala Lajpat Rai. He held prominent positions in Indian national Congress. After Independence, Shastri joined the Indian Government and became First Railway Minister in India in the cabinet of Pandit Jawaharlal Nehru. He also worked in several important positions including the Home Minister of India.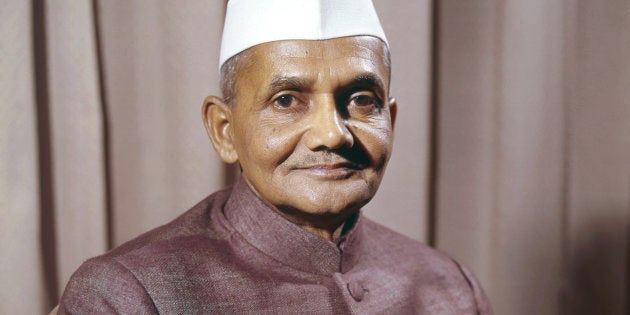 Durin g the war between India and Pakistan in the year 1965 Lal Bahadur Shastri led the country. The slogan of Lal Bahadur Shastri was "Jai Jawan, Jai Kisan" became popular at the time of war. The war between India and Pakistan was end with the Tashkent Agreement on January 10, 1966. But unfortunately Shastri died in Tashkent due to mysterious conditions. As per sources he was dead due to cardiac arrest but his family was not satisfied with this reason. Lal Bahadur Shastri was also posthumously awarded the Bharat Ratna in the year 1966 which is the highest civilian award of India.