Computer network is a form of electronic communication. The network might either be a small  or a large number of computers which are linked at different places.  The network may be divided in two categories which is based on the operational area of the network.
Local Area Network (LAN)
Wide Area Network (WAN)
Local Area Network (LAN):
A Local Area Network is a small group of computers (generally about 3 to 50 terminals) interconnected together and located inside a single building of same organization or institution, or within a limited area.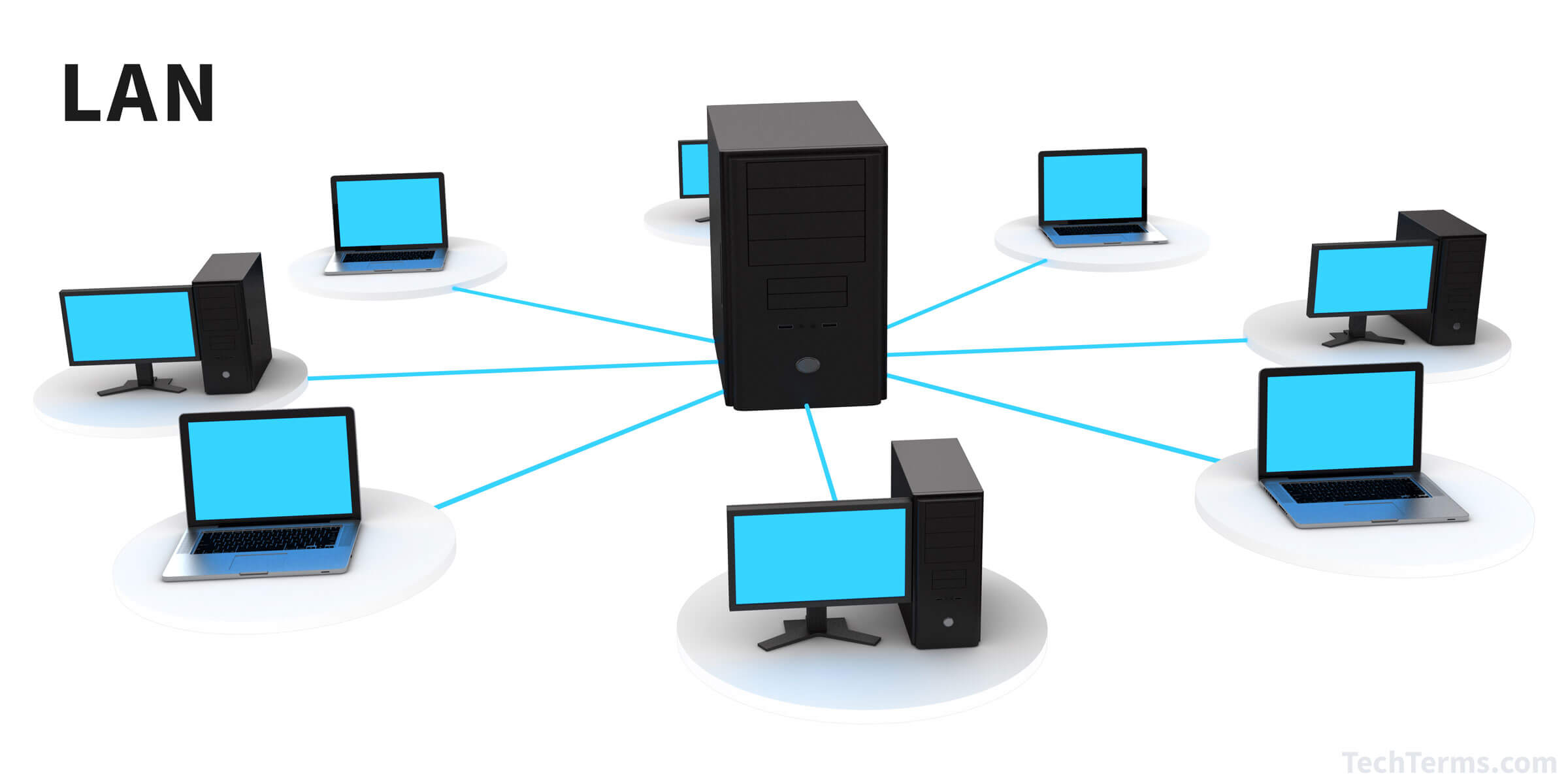 All the terminals are connected with a main computer which is widely known as server.
https://www.qries.com/What-is-Local-Area-Network-LAN/answer/Daneel-Yunus