Yoga – The word"yoga" in the Western world which indicate a modern form of Hatha yoga and consisting largely of the postures known as asanas.  It is one of the six orthodox schools of traditions of Hindu philosophical. Yoga is a group of mental, physical and spiritual practices or disciplines which started in ancient India.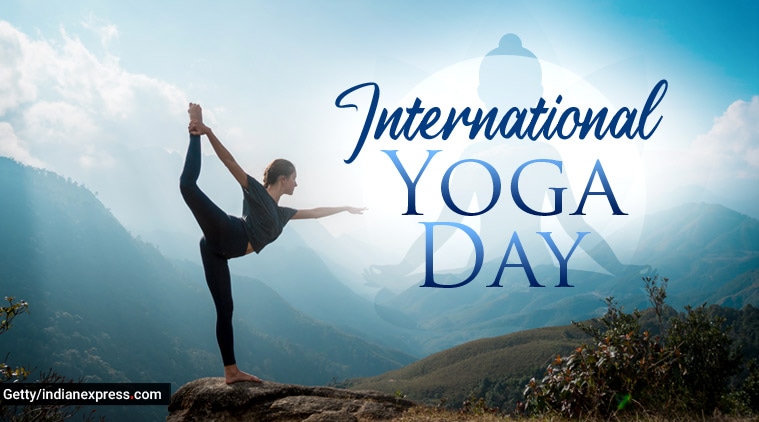 The first International Yoga Day was celebrated in all over the world on 21 June 2015 which is started by Prime Minister Narendra Modi.
Yoga is very popular in India as well as in all over world. Thus entire world including India celebrates Yoga Day on June 21.
Health benefits of Yoga – There are some of the health benefits of Yoga which are discussed below –
Reduce in stress – As per study, daily yoga at morning helps in relieves stress by lowering the levels of the stress hormone cortisol. Thus if you are suffering from any stress then you should yoga daily that also helps in changing the mood which reduces the stress.
Reduce blood pressure – Yoga is beneficial in reducing the blood pressure which is good for heart as per study. High blood pressure is responsible for heart attack or stroke.
Weight loss – Regular practice Yoga helps in lowering the weight that is responsible for several diseases such as obesity, heart diseases, blood pressure, diabetes and many more diseases
Relieve in depression – As per research, yoga are beneficial in relieving depression by influencing the production of stress hormones in the body. If you daily yoga in the morning then it changes the mood and increases the relaxation which lowers the depression.
Reduce anxiety – If a person regular practicing yoga then it can lead to a decrease in symptoms of anxiety as per study. When you are suffering from the problem of anxiety due to some reason then do daily yoga at morning which is beneficial for you.
Treat back pain – If you daily yoga practice at morning then increased flexibility and strength that help in preventing several types of back pain.
Lower cholesterol –Yoga also beneficial in lowering bad cholesterol and promoting good cholesterol which is also good for heart health as per study.
Improve strength – As per research, yoga is beneficial in increasing strength, endurance and flexibility.
Reduce blood sugar – Yoga also helps in lowering the sugar content in the blood which is good for heart health.
Improves lung function – A lot of breathing exercises are in yoga which increases the capacity of lungs and lung function.
Improve breathing – There are some breathing exercises in practicing yoga which are helpful in improving breathing and lung function.
Good for heart health – Yoga is helpful in reducing the risk of heart attack by lowering blood pressure, bad cholesterol and blood sugar.
Better sleep – Yoga are beneficial in reducing stress or depression in which person feel relaxed and gets a deeper or more peaceful sleep. Good and better sleep is good for your health.
Improves flexibility – Daily practicing yoga is helpful in improving balance and increasing flexibility as per research
Better joint health – Yoga helps in making strong muscles around the joints. It also prevents joint pain and mobility with daily yoga practice.
Strong muscles – If you daily yoga then it helps in making strong muscles which prevents back pain and arthritis.
Improve bone health – Yoga helps in making strong bones that prevents fractures and osteoporosis which is beneficial for you.