At presents, there is a race of competition increases in youth for selection in competitive exams, gaining in percentage on board exams, got a job for earning money that creates stress especially in youth. Tension increases in marriage life, making a career, boy friend girlfriend relationship, and responsibility of how to manage family is also one of the main causes of stress. Now days, unemployment is one of the big cause of stress especially in youths.
What is stress – It is a feeling of physical tension or emotional which can come from any event or negative thought which makes feel nervous, frustrated and angry.  Stress is the reaction of body when any change which need a response or adjustment. During stress the reaction of body changes with physical, mental and emotional responses. In other words, stress can be positive such as deadline of official project or when it helps to avoid danger. But when earlier stress occurs for a long time period then it may for our health.
In the stress, you can feel stress with negative thoughts and environment that is harmful for the health. But positive changes in life also create stress such as birth of the baby, and got a new job or project. In the office, work load also crates stress.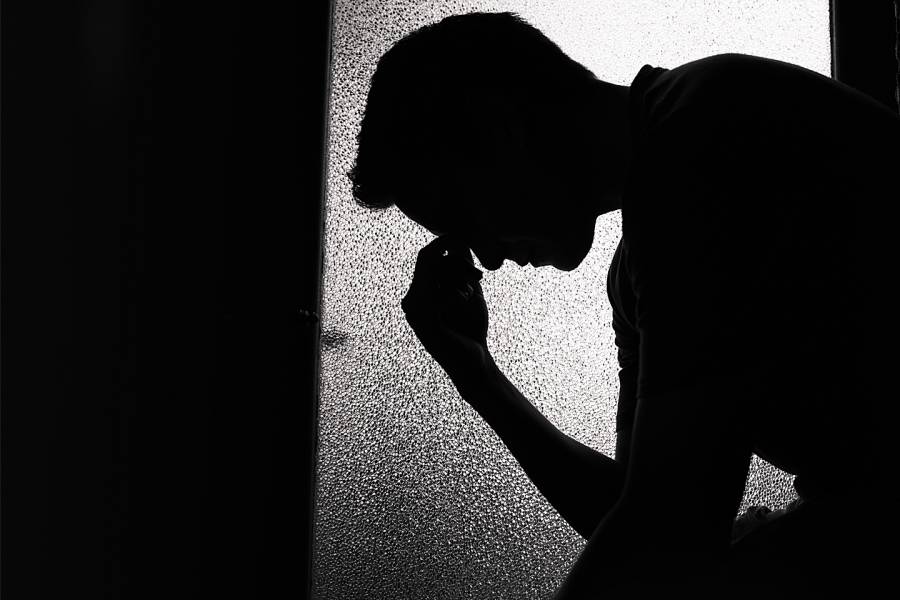 Types of stress – There are two main types of stress which are discussed below –
Acute stress – It is a short term stress which goes away quickly and is caused by reactive thinking. Acute stress is the most common stress   which is mainly caused by an argument with a wife or family member. There is also severe acute stress such as life threatening situations may lead to mental health problems like acute stress disorder or post-traumatic stress disorder.
Episodic acute stress – If acute stress occurs frequently then it is known as episodic acute stress. An individual who always be having chaos and crisis that tend to have episodic acute stress. In this type of stress, they are often anxious, irritable and short-tempered. People who are more worry for small problem and tend to see the negative thoughts of everything may also have episodic acute stress. People are always in a rush or feel pressure during this stress.
Chronic stress – When acute stress is not resolved and occurs for a long time period then it is called as chronic stress. This type of stress occurs if you have an unhappy marriage life, financial crisis, and not got a job. If a stress occurs for weeks or months is chronic stress which is harmful for our health. Chronic stress is responsible for several serious diseases such as lung disease, depression, suicide, heart disease, cancer, and many more.
Symptoms of stress – There are several symptoms of stress which are as given below –
Emotional Symptoms
Depression
Feeling loneliness
Anxiety
Anger
Irritation
Behavioral symptoms
Sleeping more or less
Loneliness
Eating too much or too little
Irritation
Using cigarettes, drugs or alcohol for relaxing
Cognitive symptoms
Constant worrying
Poor judgment
Memory problems
Negative thinking
Physical symptoms
Nausea
Chest pain
Dizziness
Not interest in sex
Rapid heart rate
Diarrhea
Frequent flu or cold
Causes of stress – The life pressures and difficult or challenging situations causes stress. Stress is caused by financial problem, official work, job interviews, competitive or board exams, first day of work, and many more. Stress is negative as well as positive. If the stress is cause by negative thinking then it is the main cause of depression. Depression is very harmful and the main cause of suicidal thinking which is more dangerous for the people.  Now unemployment and financial problem is one of the main cause of stress
There are some of the external causes of stress which are as given below –
Relationship difficulties
Major life challenges
Financial problems
Responsibility for family
There are some of the internal causes of stress which are as given below
Negative thinking
Pessimism
Rigid thinking
Marriage
There are other causes of stress which are as given below –
Divorce
Death of loved ones
Job loss
Imprisonment
Major disease
Any injury
When the stress is too much due to negative things then it is harmful for our health and possibility goes into depression for a long time that may result into suicide.