Ocean – A very deep and large sea which has saline water is called an ocean. The oceans cover at around 71 percent of the earth's surface. In fact, the oceans constitute about 97 percent of the world's water resources. The remaining 3 percent of the world's water is in the form of ice in the polar regions of the earth. The average depth of the oceans is about 3.9 kilometers. All the oceans are interconnected by water and characterized by saline water (salty water).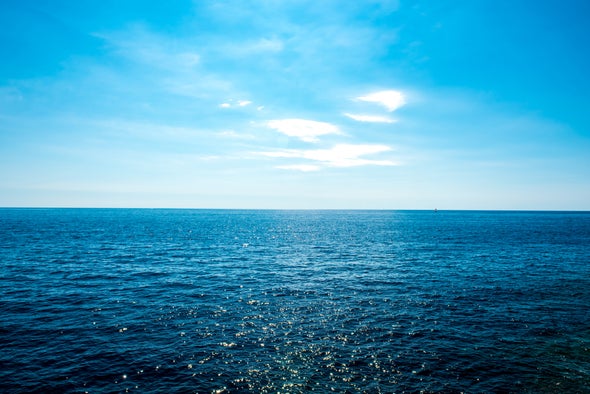 There are five oceans on the earth
Pacific Ocean
Atlantic Ocean
Indian Ocean
Arctic Ocean
Antarctic Ocean
The Pacific Ocean is the biggest and deepest ocean of all. Actually, the Pacific Ocean is so big that it can accommodate all the seven continents of the earth. The maximum depth of Pacific ocean is about 4.2 kilometers.
http://www.qries.com/Can-ocean-water-be-converted-into-fuel/answer/Daneel-Yunus