Tobacco is a poisonous weed which contains nicotine is both a poison and a stimulant. Nicotine is the main poison which is present in tobacco. Tobacco is a habit forming substance which is not beneficial for our health.  Tobacco smoke injures every part of the respiratory system. It inflames the membrane lining of the throat, lungs, nose and trachea. It also produces coughing.  Tobacco smokers face a higher risk of lung cancer than non smokers.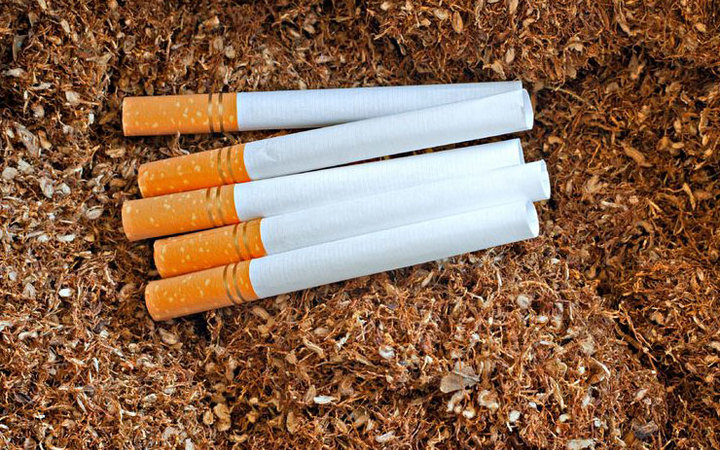 Tobacco has a harmful effect on blood vessels. Nicotine are present in the tobacco is such a harmful toxin which can cause blood vessels to contract immediately. Tobacco smoking is particularly harmful for older people and whose blood-vessels are already narrowed by arteriosclerosis because nicotine can close the artery completely causing a heart-attack. Thus, tobacco smokers face a higher risk of heart attack than non-smokers. Smoking tobacco affects the skin and hair of the person. The person who smokes tobacco daily may look aged and wrinkled skin.
Tobacco smoking damages the health of the smoker as well as of the non-smoking persons nearby. This is because the cigarette or beedi smoke contains poisonous gases such as hydrogen cyanide, carbon dioxide, and unoxidised nicotine. When non-smoking persons inhale the cigarette smoke that fills the air around them then these poisonous substances enter their body and cause damage.
There are various harmful effects or disorders caused by addiction to tobacco are given below –
Smoking increases risk of several cancers such as colorectal cancer, bladder cancer, cancers of the larynx and mouth, pancreatic cancer, kidney cancer, stomach cancer, liver cancer, throat cancer, and colon cancer
Chewing tobacco leads to oral cancer.
The use of tobacco increases the blood pressure which is not good for heart health.
The smoking of tobacco in the form of beedi, cigarettes, or cigar increases the risk of heart attack, and stroke
The use of tobacco leads to accumulation of tar in the nose, throat, and lungs which causes cough and irritation.
Both the beedi and cigarettes fumes are obtained by the burning of tobacco which contains poisonous gases such as unoxidised nicotine, carbon monoxide (CO), and hydrogen cyanide (HCN). All these substances are harmful for health of smoker as well as to the non smokers present nearby.
Tobacco smoking increases the risk of type 2 diabetes.
Smoking cigarettes can weaken the immune system of the person which making them more susceptible to illness.
Smoking also increases the cholesterol level in blood which is also not good for heart health.
Smoking cigarettes can also damage a reproductive system of female thus it make more difficult to get pregnant. This is because tobacco and the other chemicals in cigarettes affect hormone levels. Smoking also affects sexual function of male.
Smoking cigarettes can increase the risk of cataracts in eyes and age-related macular degeneration.
Smoking tobacco also increases the risk of skin cancerespecially on the lips.
Smoking can also causes for hair loss and balding.