Introduction – International Volunteers Day is celebrated every year on December 5 is to focus to achieve the Sustainable Development Goals (SDGs) that highlight the work of the volunteers in building resilient communities. As per United Nations, International Volunteer Day encourage development and peace in supporting the recognition of volunteers and working with partners to integrate volunteerism into development programming.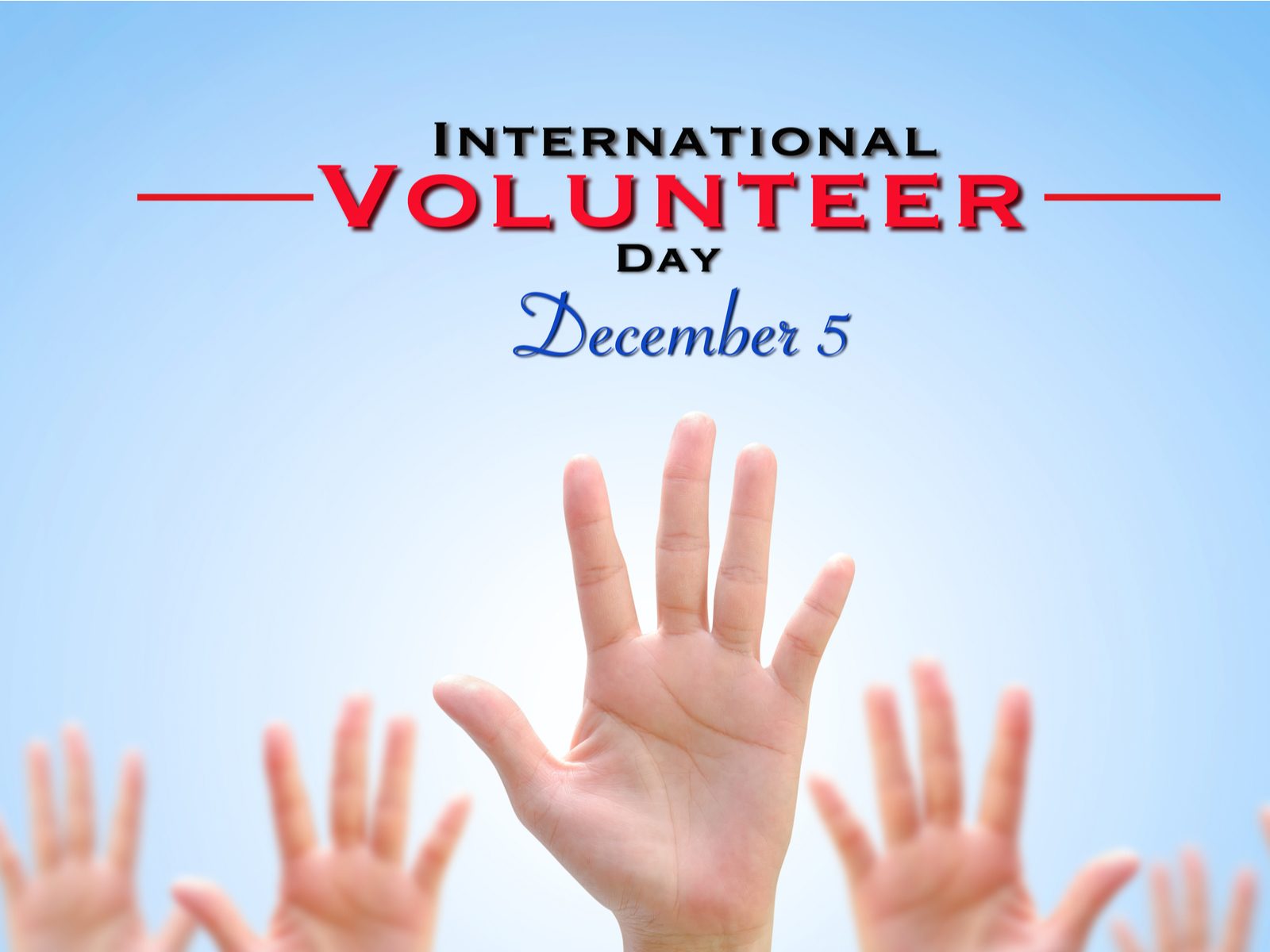 This day provides a unique chance for organizations and volunteers to celebrate their work, efforts, non-governmental organization (NGOs), government authorities, United Nations agencies, and the private sector.
History – Firstly, the United Nations General Assembly accepted and started the celebration of the International Volunteer Day on December 5, 1985 worldwide. The celebration of this international day helps several volunteers for getting mobilized that works in association with several government organizations and partners to set a framework of the program to encourage and carry on domestic volunteerism in all countries. These volunteers use several online volunteering services, which prepare an action plan for continuous human development. Some people came forward to volunteer their skills and time that helps in improving the love of others to make the world a better place.
Theme – The theme of International Volunteer Day in the year 2021 is ''Volunteer now for our common future'' with the purpose to inspire people decision-makers citizens or leaders worldwide for taking action for people and the planet.
Objectives – There are several objectives of celebrating International Volunteer Day are discussed below –
To gain comprehensive basic education, eliminate poverty, encourage gender equality, prevent the spread of AIDS, malaria, and other diseases, improve the health of nurturing mothers, and make sure to make a healthy environment for people.
To assemble and instill the general public globally via the experiences of volunteers that involved in human development on the Internet.
To prepare a plan for strengthening their capabilities of work to promote human development by sharing the knowledge and skills, best practices, and demonstrating their volunteering experiences.
To recognize the winning individual volunteer with their several organizations to facilitate their nomination for the UNV online volunteering award.
Celebrations – The celebration of this international day that involves several activities are given below –
There are several events and competitions are arranged for the Volunteers.
Parades and Rallies are arranged with the purpose to raise awareness among people internationally.
Rewards for volunteers to acknowledge their important involvement in their communities.