Balanced diet
The food taken by human beings is called diet. A diet consists of many food items made from fruits, meat, cereals, eggs, milk and vegetables. The diet which contains adequate amount of all the essential nutrients such as fats, minerals, carbohydrates, proteins, and vitamins which is sufficient for the normal growth and development of the body is called a balanced diet. A balanced diet should also contain sufficient amount of water and roughage materials.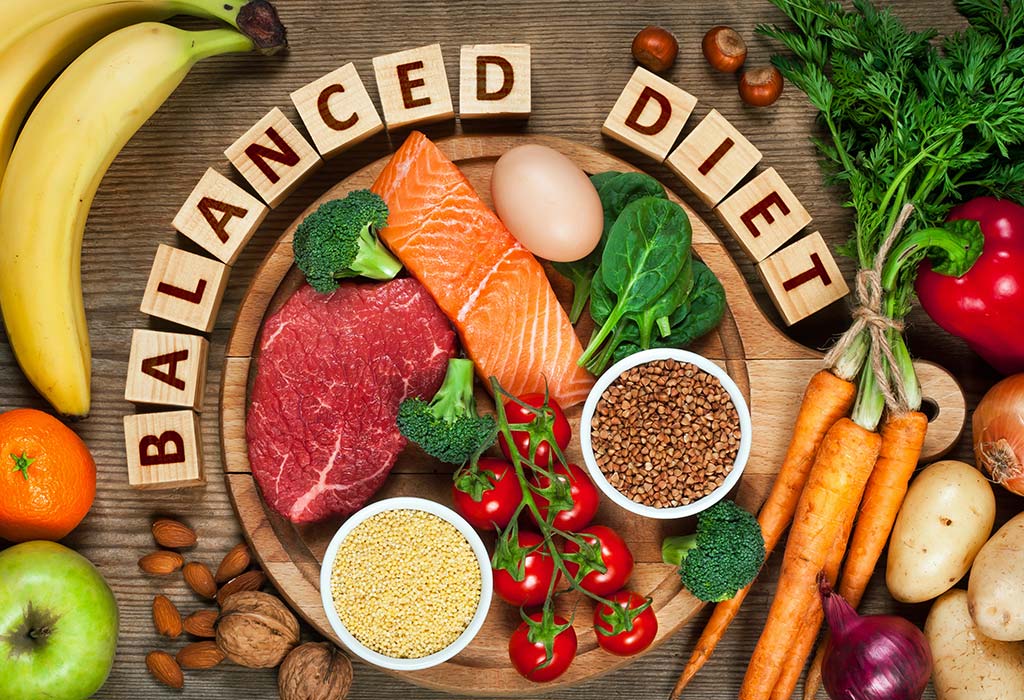 The constituents of a balanced diet are
Proteins
Water
Fats
Minerals (Salts)
Carbohydrates
Vitamins
Roughage
A balanced diet consists of a number of food items which taken together provide all the nutrients, water and roughage to the body.
Functions of balanced diet – There are several functions of the constituents of a balanced diet are as follows
The function of proteins present in the diet is to provide material for the growth and development of the body and repair of damaged tissues.
Vitamins are needed in the diet to catalyze certain chemical reactions in the body which are necessary for normal growth and good health.
The function of carbohydrates and fats in the diet is to provide energy to the body.
Minerals salts are needed by the body to form blood, bones, and teeth to regulate body functions.
Roughage is required in the diet for proper digestion and bowel movement.
Water is necessary in the diet to carry out the various life processes in the body such as digestion